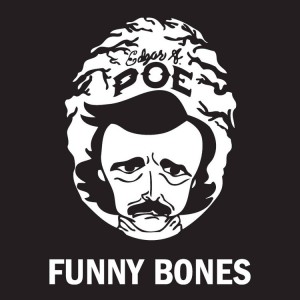 This month, we'll be publishing information about Halloween-themed events happening in the area. Here's a roundup for the upcoming events at The Woodlands Cemetery and Mansion (40th and Woodland). Many of them are for the whole family. Please note that the first two events, dedicated to works of Edgar Allan Poe, will take place today (Tuesday, Oct 14).
Tuesday, Oct 14
Edgar Allan Poe: Funny Bones (kids are welcome)
4:30-6:30 p.m.
The Woodlands is a perfect setting for something mysterious and macabre, like a performance based on Edgar Allan Poe's works. Literary historian and playwright Rob Velella, who specializes in 19th century American literature, will demonstrate some of Poe's most loved stories. This event is especially great for kids. For more info and to buy tickets ($15 adults, $10 kids), click here.
Edgar Allan Poe: Master of the Macabre
7:30-9:30 p.m.
Velella, will continue his demonstration of some of Poe's works, in this after-dark performance. After his performance, Velella will take you on a nighttime cemetery walk to visit Poe's contemporary, Timothy Shay Arthur, at his eternal resting spot. This event is more suitable for adults and children ages 10+. For more info and tickets ($20), click here.  Continue Reading