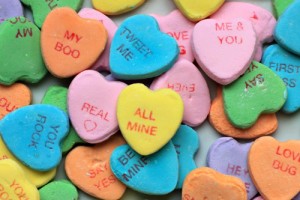 Valentine's Day is almost here, and many of our readers will be looking for something to do with their special someones. Check our round up of some of local happenings and events this weekend, for kids and adults alike, and please don't forget that we have some great restaurants and bars in our area (many of them will be having Valentine's Day specials and treats tomorrow).
We'll start with a few reminders.
A Valentine's Day Dance Party/Fundraiser will be held at 8 Limbs Academy (4542 Baltimore Ave, 2nd floor) on Saturday, beginning at 9 p.m. and featuring 90's dance jams, ice cream, doughnuts, minigolf, and 8 Limbs t-shirts for sale. Atom and His Package, Everything Sux and The Ramonas will perform. Suggested donation is $5-$15. For more information visit: www.8limbsacademy.com.
If you have any Curio Theatre preview show tickets, here's a great chance to use them. Othello officially opens at the popular neighborhood theater next Friday, but preview shows are presented this week and early next week. There are preview shows this Friday and Saturday, at 8 p.m. For more information and to buy tickets, go here. And please get there on time – there is no late seating for this production.  Continue Reading