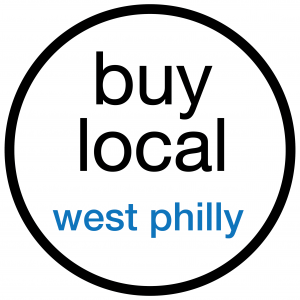 Less than a week to go until Christmas and Hanukkah has already started. So where to go for those local holiday gifts? Don't worry, we got you covered. Here are some options from our Buy Local for the Holidays Guide:
• Local arts and crafts
The University City Arts League's Annual Holiday Crafts Show and Sale supports the work of area artists and crafts people. The show runs through Sunday, Dec. 21 and features hand-made, one-of-a-kind creations by 30 local artists. Open Friday 3 – 8 p.m.; Saturday & Sunday 12 – 6 p.m., 4226 Spruce St. Speaking of local artists, a great spot to find local gifts is VIX Emporium, where you can get everything from locally made West Philly t-shirts to handcrafted bags, jewelry and clothing.
• The gift of grub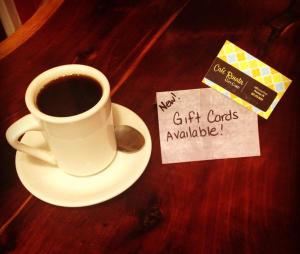 Gift cards are always a safe bet. How about a festive brunch gift card? Check out Café Renata (4305 Locust St.). They have a bunch of new gift cards in stock and cookies and cakes for small holiday gatherings. Speaking of holiday get togethers, The Gold Standard Café (4800 Baltimore Ave.) is taking reservations for holiday festivities or just a great meal at 215-727-8247. Aksum Café (4630 Baltimore Ave.) is offering 15 percent off their unique Mediterranean fare for parties of 12 or more during the holidays. The offer is good on dinners Sunday through Thursday.
• Pets and pageturners
Don't forget your pet (or pet owner) this holiday season. There's a ton of ridiculously fun and useful stuff for dogs and cats down at Baltimore Pet Shoppe (4532 Baltimore Ave.) This is also a great place to go if the holiday stress has you down. Watch the cats up for adoption for a few minutes and you'll be back to your old self. Another awesome way to unwind during the colder months is spend time with a great book, one of the all-time great gift ideas. Penn Book Center (130 S. 34th) is an independent locally owned and operated bookstore with great deals going on all kinds of books, from works by local authors and on local topics to cookbooks and everything in between. They currently have 2-for-1 deals and 20 percent off select gift books.
• Memberships
A fantastic way to support the local community is through memberships, which directly help support some of our favorite spots in West Philly. We highly recommend a membership to Bartram's Garden, one of the true treasures of West Philadelphia. Another gift that keeps giving is a membership to Mariposa Food Co-op, which not only gets you discounts on fresh organic food and other items, but gives you a chance to have a say in how this vital community asset is operated.
• Beer, coffee and tasty treats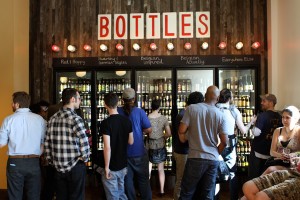 The holiday season is a time for food and drink. So if you are looking for anything from quality craft beer, to a delectable bag of coffee or a fine cheese, here are some suggestions. Local 44's Bottle Shop (4333 Spruce St.) has one of the best bottle beer selections in the city. Great ideas for parties or stock stuffers. One of the most cosy coffee shops in West Philly, The Coffee Market (405 S. 45th) is a good spot to warm up during the winter and they also have a ton of different organic and fair trade roasts for sale by the bag. Gift cards are also available. Also, Milk and Honey Market (4435 Baltimore Ave.) is an all-around holiday haven, with loads of gift ideas for home brewers, hosts and hostesses and even kids. Want a little taste of summer during the holiday season? A gift card from Lil' Pop Shop (265 S. 44th) might do the trick. The shop is open this winter and, in addition to the crazy good popsicles, is offering a selection of fresh-baked cookies and super-good hot chocolate.
Lastly, local merchants who make up the Baltimore Avenue Business Association would like to thank you for buying local and keeping your hard-earned money in the community. Happy Holidays everyone!