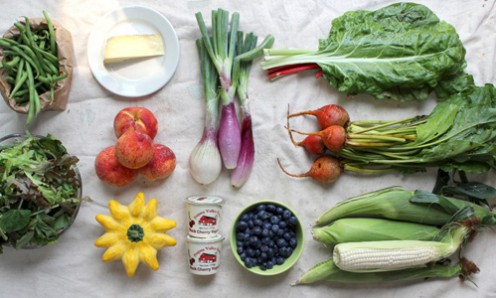 As promised, here's more information about summer Community-Supported Agriculture (CSA) programs that deliver weekly shares of produce and other goods from local farms and suppliers to West Philadelphia.
Greensgrow Farms
Schedule: Mid-May through early November
Pick-up location: 4912 Baltimore Avenue (Greensgrow West)
What's in the share: A seasonal assortment (5-8 items) of locally grown vegetables; a selection of fruit that reflects the abundance of the season; a dairy/protein option; locally made cheese (8 times during the season); locally produced prepared food, such as beer, pasta or ice-cream. Half-share and add-on share (add cheese, coffee, ice cream or bread) options are available.
Cost: Full share: $800; Half share (pick up every other week): $475.
www.greensgrow.org/csa/summer-csa