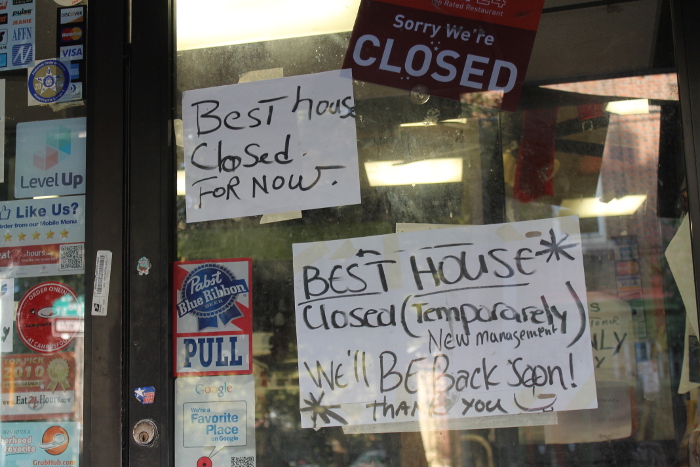 UPDATE: Best House's liquor license is being transferred to the owners of Local 44. The new establishment's name will be Clarkville Beer and it's coming in Spring 2015, according to its Twitter account. Local 44 owners are unable to shed more light on it yet as they're still in the process of signing the lease. We'll update when we have more information.
The Best House Pizza at 43rd and Baltimore has closed and a new restaurant/bar will open in that spot under new owners.
We don't have many details on the change, but a source from the Spruce Hill Community Association said that the organization is waiting to see if the new owners will request any zoning variances, which would trigger a public hearing on the project.
The previous owners took over in 2006 and changed the name of the pizzeria from The Wurst House to The Best House.