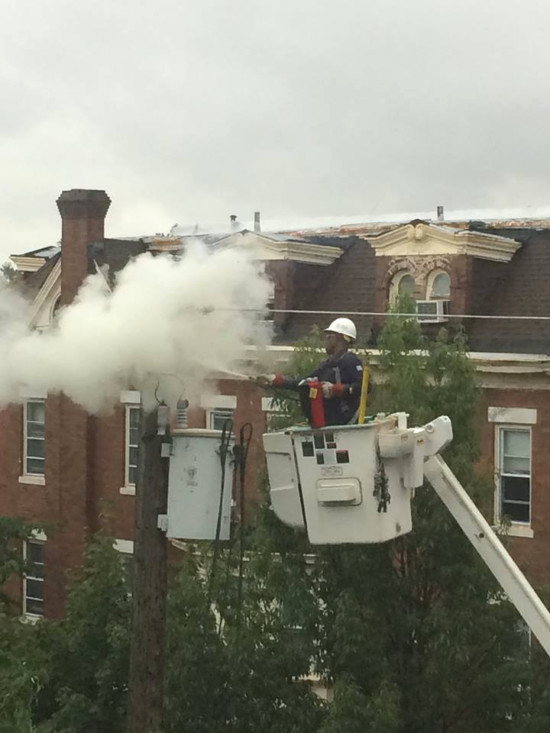 Many homes in Spruce Hill and Cedar Park lost power last night, beginning shortly before 7 p.m. Power at some homes was restored about 40 minutes later, while other buildings were without much longer.
A fire broke out on the top of a utility pole near 47th and Cedar, according to a reader report.
"After the PECO guy was done extinguishing the fire, the fire dept turned their hose on it for a while. They managed to fix the pole and restore the power well before morning, which was nice," writes Jen, who took the photo above.
No injuries were reported.