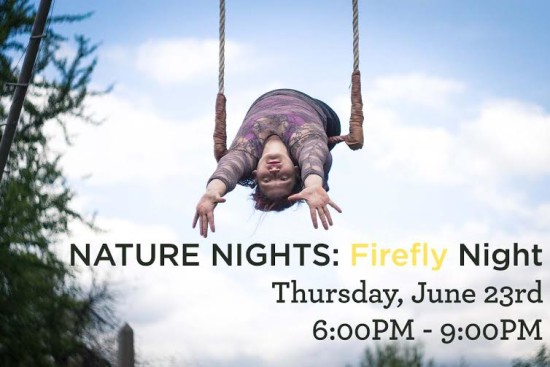 Another great chance to spend time outdoors and enjoy nature is coming up this Friday (June 24) when The Woodlands kicks off its Nature Nights series with a Firefly Night.
Pack your picnic and flashlights and come to The Woodlands (40th and Woodland) from 6-9 p.m. for a chance to spend some after-dark time inside the gates, which usually close at dusk, and learn more about urban ecosystem and the creatures who call it home.
Tangle Movement Arts is performing a free firefly inspired show, and University City Arts League will be back again this year with fun crafts for families. Lil' Pop Shop will also be back with their colorful truck and sweet treats.
The event is free and open to the public. More details are available on the The Woodlands' website and Facebook.
Also, check out these Nature Nights scheduled for this summer:
Bat Night – Go on a bat walk after hours on Thursday, July 28, 6-9 p.m.
Moth Night – Look for moths after dark at The Woodlands on Thursday, Aug. 25, 7-10 p.m.