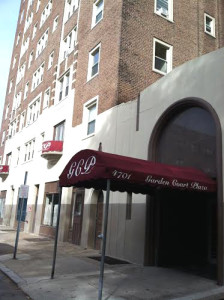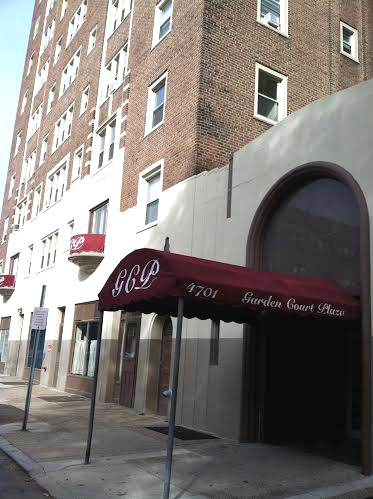 We are starting to learn a little more about the retail that will be moving into the ground floor of the Garden Court Plaza apartment building at 47th and Pine. An official from Post Brothers, the real estate developer that acquired the building last year and announced their plans to court new retail businesses, said last night that ReAnimator Coffee, which has current locations in Fishtown and Kensington, has agreed to take one of the spots.
Post Brothers managing director Randy Hope told the Garden Court Community Association annual meeting that the firm is also "in conversation" with a "full-service restaurant."
"One thing that I promise won't be coming there is a 7-Eleven or something like that," he said.
Hope did not say when ReAnimator Coffee might be moving in. We'll keep you posted.