A great Cedar Park summer tradition – Cedar Park Jazz Series – is returning June 1st to 49th and Baltimore! The series, presented by Cedar Park Neighbors, will run through July 27th with performances every Friday, from 6-8 p.m. (weather permitting).
The series kicks off with a performance by pianist and composer Alfred "Alfie" Pollitt. Here's a lineup of this year's performances: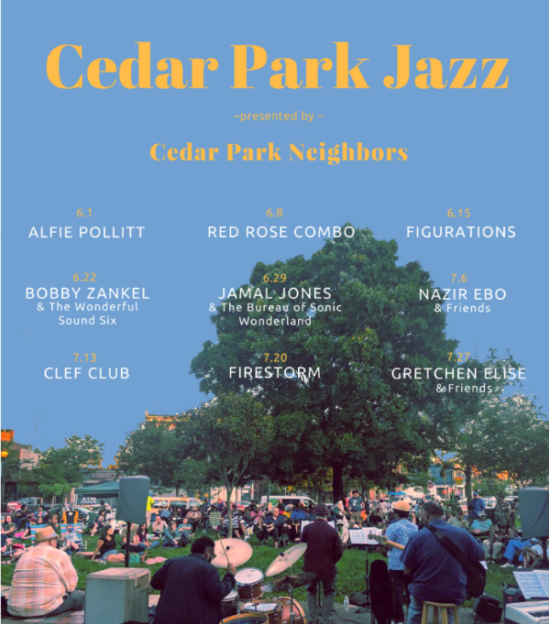 As always, all performances are free and open to the public. Just bring your lawn chairs or blankets and enjoy the music.
For updates, please check the Cedar Park Neighbors Facebook page.