Some nice events will be happening this weekend and next weekend, and we want to highlight a few of them. Also, stay tuned for more information on the Baltimore Avenue Dollar Stroll (Sept. 17), and the fall edition of the Go West! Craft Fest (Sept. 19). For more events or if you want to submit an event, please visit our Events page.
Second Fridays on Lancaster Avenue
Second Fridays will be held on Sept. 11, beginning at 5 p.m., and here's what's in store for this Friday: Vendors Village, Neighborhood Time Exchange Open House, paintings and drawing exhibit by Doina Botez, open mic night, a screening of "Song of the South" and more, all on Lancaster Avenue, from 35th to 39th. For more information, visit the Lancaster Avenue Philly website.
Honey Festival at Bartram's Garden
The beautiful Bartram's Garden (54th and Lindbergh Blvd.) is hosting the 6th annual Honey Festival this Sunday (Sept. 13). Events will include open hive demonstration, tastings, and even a live "bee-bearding" with Don Shump from The Philadelphia Bee Company. Also beer brewing, beekeeping workshops, kids' activities, a cooking contest, free yoga sessions, and more! The festival will take place from 10 a.m. until 4 p.m. Check out this page for more details.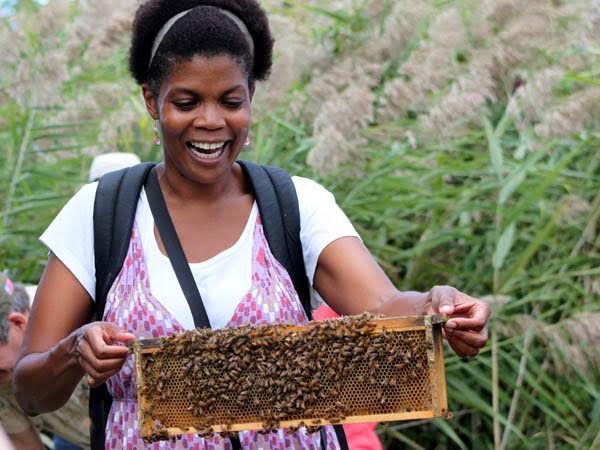 Fringe Arts Festival
The annual Fringe Festival kicked off on Sept. 3, with many wonderful performances and art installations taking place in the city. West Philly is also hosting a few Fringe events this and next week, so here are some more details:
• "Body of Water" dance show by Antonia and Artists – Sept 11, 12, 8 p.m.
CEC Meeting House Theatre, 3500 Lancaster Avenue
Our bodies are 75% water. What would happen if we moved like the liquid we are? Antonia & Artists is a dance company made up of talented humans and led by choreographer Antonia Z Brown. Watch as they journey through the depths within to harness the fluidity, agility, and transformative strength of the most powerful element. For more info and tickets ($18), click here. Continue Reading