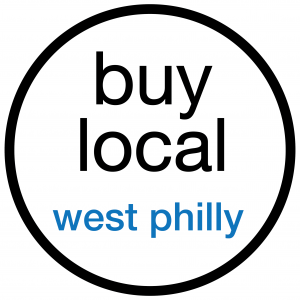 "Shopping local is a way to keep more of your dollars in your own community… Dollars spent at a "mom and pop" directly support a local family, who then support other local businesses… Shopping local is a vote for individualism, creativity, sustainability and independence."
– Emily Dorn, owner of VIX Emporium
"Shopping locally for the holidays means you can find something truly unique for everyone on your list – while supporting your local community."
– Annie Baum-Stein, Milk and Honey Market
This annual campaign is part of our effort to help local businesses thrive. Please support local businesses by doing as much of your holiday shopping as possible in your neighborhood. You can buy gifts, locally produced food items, dine/book a holiday party or pamper yourself or loved ones for the holidays at a bunch of West Philly businesses. By shopping locally you keep your money where you live.
You have the power to make your neighborhood a great place to live.
Our campaign partners share our commitment to sustainable neighborhood businesses. Check out their holiday messages below and please consider shopping locally this holiday season.
Baltimore Avenue Business Association

There's more to explore on Baltimore Avenue. You never know what's in store! Find a bookstore, pet boutique, co-op grocery, game store, restaurants, cafés, artisan's gallery, art gallery, shared office space, studio space, pharmacy, theater, brewery, bicycles, ice cream, tacos, hair styling and more. The Baltimore Avenue businesses invite their neighbors to invest in the future of the neighborhood by shopping the Avenue. BABA, the Baltimore Avenue Business Association, is a group of businesses located on Baltimore Avenue. Start exploring now on www.BABAWestPhilly.org.
Bartram's Garden
5400 Lindbergh Blvd.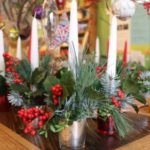 Become a Bartram's Garden member this month and get a free ornament with each membership purchased by December 31st! Become a Member today and start enjoying these benefits right away: Unlimited regular tour admission; Free specialty tour admission; Admission to members-only plant sale previews and special events; 20% discount for Boating to Bartram's river cruises and many more!
NEW! FARMER MEMBERSHIP!
Support Bartram's Garden's agricultural and community building work by joining as a member at the Farmer level. For $50 you receive free tours and free and discounted programs for one person through September 30, 2018, plus a $5 voucher towards the purchase of farm stand produce.
For more information, visit: https://bartramsgarden.org/join-us/become-a-member/.
Ice Cave
4507 Baltimore Avenue
https://www.facebook.com/icecavepa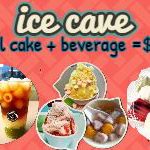 Stop by Ice Cave on Baltimore Ave. and enjoy authentic Taiwanese shaved ice, popsicles, wheel cakes, bubble tea, and other hot & cold beverages. Our December special is wheel cake + beverage = $1 off!
Local 44/Bottle Shop 
4333 Spruce Street
The Bottle Shop at Local 44 wants to help you share your love of beer with everyone on your holiday shopping list! Join BEER CLUB for three, six or twelve months and enjoy a hand picked selection of beers every month!
Penn Museum Shop 
3260 South Street
http://www.penn.museum/visit/museum-shop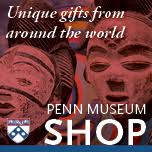 Shop around the World this Holiday Season at the Penn Museum Shop
This holiday season, the Penn Museum—home to an internationally renowned collection of art and artifacts from throughout time and around the world—offers up a range of special gift ideas! Want an international shopping experience? Then visit the Museum Shop for jewelry, clothing, accessories, and crafts, including a large selection of fair trade items, plus games, books, and more.
Thursday, December 14 through Saturday, December 23 
Everyone enjoys discount days in the Museum Shop: 10% off regularly priced items for visitors, and a full 25% off for Penn Museum members!
Membership: A Gift that Keeps on Giving
To give the gifts of adventure and discovery, consider a Penn Museum membership that lasts all year. Members enjoy free general admission, access to exclusive exhibition previews—including the upcoming Middle East Galleries opening in April 2018—and special events. Also included is a subscription to the Museum's Expedition magazine and discounts every day in the Museum Shop (15%) and Pepper Mill Café (10%).
Special offer! A Penn Museum Membership purchased as a gift in the month of December will include a copy of the latest Expedition magazine–the Museum's exclusive member's only publication—specially wrapped for the holidays. Visit www.penn.museum or call 215.898.5093 to select the membership that's right for your loved one.
Philly Homebrew Outlet West
1314 S. 47th Street
http://www.phillyhomebrew.com/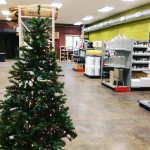 Holiday Gift Ideas from Philly Homebrew Outlet
DIY SOAP, TEA, AND COSMETICS KITS AVAILABLE! Just in time for the holidays we've added a full line of DIY kits to cover soapmaking, tea blends, and even cosmetics! Do you have a DIY person on your shopping list this year or somebody you think may love making their own wares? These kits are the perfect holiday gift from novice to expert DIYers. Make your own soaps, tea blends, and even facial masks. Stop by any of our stores to see all the available kits and learn how easy DIY can be!
While at the store, also check out our vegetable fermentation kits, kombucha kits, and more! Also check out our web store! Gift cards are also available. For December schedule of our FREE Homebrew classes and clinics, visit our website.
Renata's Kitchen
4533 Baltimore Avenue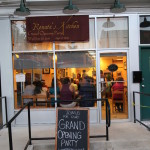 Happy Holidays from Renata's Kitchen!
Our gift cards are in stock and ready to be gifted! Holiday dinner packages are available now. Party catering is also available. Order your holiday party package by December 20th! For more information, visit: http://www.renatas-kitchen.com.
VIX Emporium
5009 Baltimore Avenue
VIX Emporium is West Philly's go-to spot for unique, locally made gifts and cards. Everything is produced by over 200 independent artists, craftspeople and small businesses, primarily from the Philadelphia area. The mix at VIX includes artisan jewelry, functional handmade ceramics, home wares, art prints, accessories, natural bath & body products, candles, baby gifts, holiday decorations and more. The storefront itself, a former 1940s millinery with original built-in cabinetry, inspired the Emporium's name — VIX (with a bar over the V) is the Roman numeral for 5009, its Baltimore Avenue address.
Our special holiday shopping event, Go West! Holiday Craft Fest, will take place on Sunday, Dec. 10, 10 a.m. – 4 p.m. at The Rotunda (40th and Walnut). Find unique, creative wares by 70 local makers! Go here for more information.
West Philly Community Acupuncture
4636 Woodland Avenue
http://www.westphillycommunityacupuncture.com/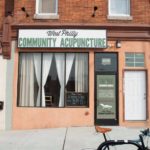 We want acupuncture to be accessible to as many people as possible. December Special: $10 treatments for the holidays! $10 treatments for everyone and anyone! Happy Holidays! Purchase as many as you please, share with whomever you will, they don't expire, and can be used in 2018. You can make your appointment here, give us a call at (215) 222 – 2303, or walk in during business hours.