"Whenever possible, I like to purchase the things I need at locally-owned shops. And certainly, from croissants to crescent wrenches, beer to books, we've got businesses right here in West Philly where we can buy the things we need."
– Michael Froehlich, President of Cedar Park Neighbors & Co-founder of the
West Philly Tool Library
"Shopping local is a way to keep more of your dollars in your own community, rather than add more strength to giant multinational companies. Dollars spent at a "mom and pop" directly support a local family, who then support other local businesses… Shopping local is a vote for individualism, creativity, sustainability and independence."
– Emily Dorn, owner of VIX Emporium
"Shopping locally for the holidays means you can find something truly unique for everyone on your list – while supporting your local community."
– Annie Baum-Stein, Milk and Honey Market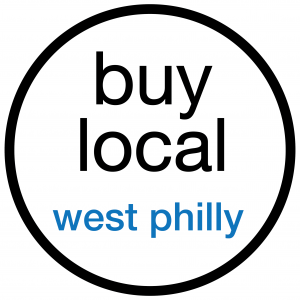 West Philly Local encourages residents to support local businesses by doing as much of their holiday shopping as possible in their neighborhood. You can buy gifts, locally produced food items, dine/book a holiday party or pamper yourself or loved ones for the holidays at a bunch of West Philly businesses. By shopping locally you keep your money where you live.
West Philly Local is also a local business and this campaign is part of our effort to help other local businesses thrive. But we are a very small part of this. You have the power to make your neighborhood a great place to live.
Our campaign partners share our commitment to sustainable neighborhood businesses. Check out their holiday messages below and please consider shopping local this holiday season.
Check out Events and Holiday Specials on Lancaster Avenue:
http://www.lancasteravephilly.com
Aksum Café (4630 Baltimore Avenue)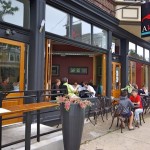 Aksum is one of Philadelphia's favorite BYOB restaurants, featuring a bright Mediterranean menu with an eclectic array of healthful, seasonal and delicious fare for both dinner and weekend brunch. Holiday parties, weekly events, and much more – all located at 4630 Baltimore Avenue.
We are offering 15% off for the holidays for a party of 12 people or larger. This offering is good for Sunday to Thursday dinner.
Baltimore Avenue Business Association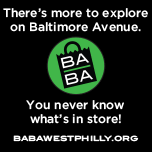 http://www.BABAWestPhilly.org
There's more to explore on Baltimore Avenue. You never know what's in store! Find a bookstore, pet boutique, co-op grocery, game store, restaurants, cafés, artisan's gallery, art gallery, shared office space, studio space, pharmacy, theater, brewery, bicycles, ice cream, tacos, hair styling and more. The Baltimore Avenue businesses invite their neighbors to invest in the future of the neighborhood by shopping the Avenue. BABA, the Baltimore Avenue Business Association, is a group of businesses located on Baltimore Avenue. Start exploring now on www.BABAWestPhilly.org.
Coffee Market (45th and Pine)
https://www.facebook.com/Coffee-Market-44964549149/
Whether you come to Coffee Market for a cup of coffee or a bag of beans, we have a wide variety of brewing methods and coffee varieties. We are committed to: small batch roasting, small batch brewing, roasting weekly, providing the best in organic and fair trade, and offering twenty-plus varieties of coffee beans.
We understand that coffee is the most personal thing people consume in a day, and we aim to find your match. This stellar coffee selection is matched by the best of Philly's pastry and bagel varieties baked daily. Our baristas are casual in attitude and professional about coffee. We are open 7 to 7, 7 days a week and we are open every major holiday.
For the holidays, we are expanding our coffee selection — choosing this premium coffee will make everyone wish you were their Santa. See you at the shop!
Greensgrow West (4912 Baltimore Avenue), Greensgrow Farms (2501 E. Cumberland Street)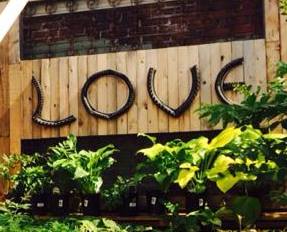 http://www.greensgrow.org/locations/greensgrow-west/
Greensgrow West Customer Appreciation & BLAST Shopping Day! 10% Off 
December 5 @ 12:00 pm – 5:00 pm
Thank you for a wonderful year at Greensgrow West! Enjoy 10% off select greens, wreaths, and winter decorations, complimentary tea, cocoa and cookies. Free trolley shuttle service between Baltimore and Lancaster Avenues!
Subaru Arctic Blast at Greensgrow Farms: December 4th–13th
Monday–Friday • 2–8pm | Saturday & Sunday • 10am–5pm
Join us on the farm for 10 days of fun holiday activities and workshops. The event kicks off with our annual Customer Appreciation Happy Hour and holiday lighting on the farm on December 4. The farm will be stocked with fresh cut holiday trees, wreaths, greens and gifts and we are open till 8 during the week for holiday shoppers. For kids, we are going to be making snow to play in everyday (weather permitting) and offering free make and take activities! Don't miss the Greensgrow Holiday Bazaar on the weekends for a great array of handmade gifts from local makers and crafters. Plus, live music and ice sculpture!
Hello World (3610 Sansom Street)
Spruce Hill Jeweler and Center City Boutique team up in West Philadelphia!
Hello World is proud to offer the jewelry design, restringing and repair services of popular West Philly jeweler Amy Neukrug. In addition to Amy's jewelry, Hello World in its new location at 3610 Sansom St (in the rear of the Penn Bookstore) has expanded its well-known mix of home and fashion accessories. Stop in Monday through Friday 10 a.m. till 7 p.m. or Saturday and Sunday 11 a.m. till 5 p.m.
Renata's Kitchen (4533 Baltimore Avenue)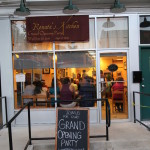 http://www.renataskitchenphilly.com/
Happy Holidays Friends & Neighbors! During the craze of the holidays, don't forget to treat yourself! Join us for Brunch & BYOB dinner every day, and while you're at it, spread some cheer with a gift card for your loved ones for a special brunch or romantic dinner ;).
Contact us for private holidays parties! Check our Faceboook and Twitter page for more specials and events as the Holiday Season approaches.
Lil' Pop Shop (265 S. 44th Street)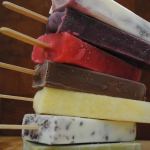 www.lilpopshop.com/
Lil' Pop Shop's unique ice pops are hand-crafted in small batches from a seasonal assortment of fresh, natural, locally-sourced ingredients. This winter, in addition to our delicious pops, we have fresh baked cookies, cakes, pies, and other sweet treats to go with the richest hot chocolate in town! Need a stocking stuffer or hostess gift? Pick up a gift card or amazing chocolate from Askinose or homemade confections like marshmallows or meringue kisses. We will be closed from December 24th through January 3rd, reopening January 4th!
Local 44/Bottle Shop (4333 Spruce Street)
www.local44beerbar.com
Holiday Shopping at the Bottle Shop
Obviously, we take an official diplomatic position on BEER being the best gift you can give for just about any occasion… but we concede that there are some good reasons to indulge in other (beer related) giftables! Check out the entire selection of new and unique beer gifts—so much great stuff! Have a really hard to please person on your list? Our favorite liquid solves all shopping needs. Come in to browse the full selection!
Annual Holiday Drive
Help us get into the Holiday Spirit by donating new and unwrapped toys or personal care items for the People's Emergency Center, a West Philly shelter offering support services to women and children. Drop off your donations in the Bottle Shop now thru December 18! For a list of most needed items, visit http://www.local44beerbar.com/upcomingevents.htm
Santa Visits the Bottle Shop
Grab your kid, grab your camera and come thirsty! This is our favorite event of the whole year! Saturday, Dec. 12 from Noon-3 p.m., hang with your neighbors, grab a beer and let your kiddos discuss their behavior with the man in sassy red satin.
Christmas Eve Eve Open House Happy Hour
Local 44 is closed on Christmas Eve and Christmas Day so that we can spend the holiday with our friends and families. But you're our family too, so what do we do? Join us December 23 (Christmas Eve Eve) for an all day Open House featuring $3 local beers and a whole lot of merriment!
SAVE THE DATE: Local 44 Turns 7 Years Old
January 1, 2016… Something awesome this way comes. Stay tuned!
Mariposa Food Co-op (4824 Baltimore Avenue)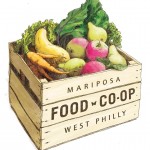 www.mariposa.coop/
Founded in 1971, Mariposa Food Co-op is a neighborhood grocery store that strives to provide residents of West Philadelphia and beyond with access to and information about food, especially healthy, locally-grown or otherwise sustainably-produced products. Open to the public, we are owned and democratically-controlled by our members — your neighbors in West Philly! Learn more about Mariposa membership by visiting www.mariposa.coop/join.
This holiday season, shop our Holiday Shopping Guides for seasonal food items and unique gifts.
Milk & Honey Market (4435 Baltimore Avenue)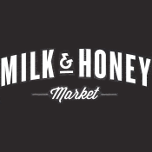 http://www.milkandhoneymarket.com
Shopping locally for the holidays means you can find something truly unique for everyone on your list – while supporting your local community.
We have an expanded selection of locally produced gifts for foodies, home brewers, hosts, hostesses and even kids.
Visit us on Saturday, Dec. 5, during the Baltimore-Lancaster Avenue Shopper's Trolley (BLAST) event. We are offering a children's violin quartet from noon – 1 p.m. and free coffee and cocoa for the duration of the event (12 – 5 p.m.).
Penn Book Center (130 S. 34th Street)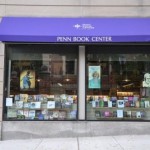 Visit Penn Book Center for the holidays! We are your local, independently-owned bookstore, offering 25% off selected Random House titles including new fiction, biography, history, cookbooks and more. Become a frequent buyer and get a $10.00 credit every time you spent $100.00.
The sale starts on November 30th, Cider Monday. Enjoy hot cider and holiday treats as you spend a cozy Monday buying responsibly by shopping locally.
Check out our website for information about new books, events and much more.
Penn Museum Shop (3260 South Street)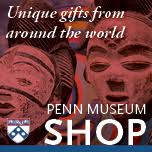 http://www.penn.museum/visit/museum-shop
Penn Museum Shop: Holiday Shopping for a World Heritage City
If you haven't been to the Penn Museum Shop in a while, you're in for a surprise. Newly renovated and recently featured in Souvenirs, Gifts & Novelties magazine, the Shop boasts a colorful, fresh new look and a wide range of unique gifts from around the world, many via fair trade partnerships for the craftspeople.
International clothing, accessories and jewelry, pottery, statuary, crafts, books, and toys speak to the many cultures in the Museum's renowned galleries. New for the upcoming exhibition, The Golden Age of King Midas—featuring ancient treasures from Turkey—the Shop offers a selection of colorful Turkish pottery, mini-Oriental rugs designed as elegant mouse pads and coasters, and more.
Entry to the Penn Museum Shop is always free. The Penn Museum is at 3260 South Street, across from Franklin Field. Hours: Tuesday through Sunday, 10 a.m. to 5 p.m.; open to 8:00 p.m. the first Wednesdays of the month. Information: http://www.penn.museum/visit/museum-shop
University City Arts League (4226 Spruce Street)
The University City Arts League is a community arts and education center that offers arts classes for all ages. In addition to weekly adults arts and design classes, and outreach programs in neighborhood schools, the Arts League offers a popular After School Arts Program and Summer Arts camp for school-aged children. UCAL's contemporary gallery features monthly exhibitions presenting the work of contemporary artists.
UCAL's annual Holiday Crafts Show features hand-crafted one-of-a-kind gifts by 30 local artists. This year's show runs from December 4th -20th and and supports the work of local artists and crafts people. Open daily, Monday-Friday 5 – 8 p.m., Saturday & Sunday 12 – 6 p.m., with an opening reception on Friday December 4th from 6-8 p.m., and a closing reception on Sunday December 20th from 4-6 p.m.
VIX Emporium (5009 Baltimore Avenue)
http://www.vixemporium.com/
VIX Emporium is West Philly's go-to spot for unique, locally made gifts and cards. Everything is produced by over 200 independent artists, craftspeople and small businesses, primarily from the Philadelphia area. The mix at VIX includes artisan jewelry, functional handmade ceramics, home wares, art prints, accessories, natural bath & body products, candles, baby gifts, holiday decorations and more. The storefront itself, a former 1940s millinery with original built-in cabinetry, inspired the Emporium's name — VIX (with a bar over the V) is the Roman numeral for 5009, its Baltimore Avenue address.