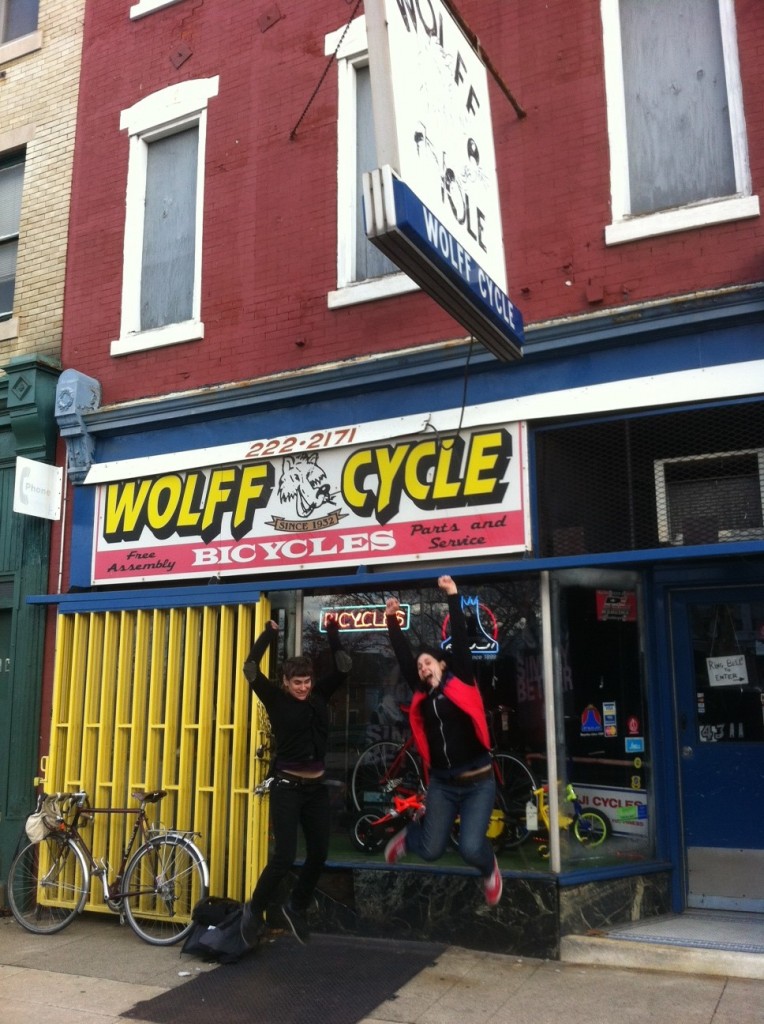 Firehouse Bicycles has just expanded into a second location in West Philadelphia after purchasing the legendary Wolff Cycles at 4311 Lancaster Ave. Wolff Cycles has been in operation since the 1930s and is possibly the oldest continuously operating bicycle shop in Philadelphia.
The shop has been re-named "Wolf Cycles" – the new owners decided to drop one "f" to make a fresh start, but also to preserve some of the legacy of the old shop. Firehouse Bicycles at 50th and Baltimore continues to operate. Their current staff has been divided to serve customers in two locations.
Wolf Cycles has on tap the same new and used bikes, gear and services that Firehouse offers. The store hours are Tuesday-Saturday 10 – 6 p.m. For more information or if you have questions please call 215-222-2171.