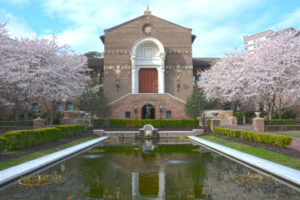 The Summer Nights music series is returning to Penn Museum this Wednesday, June 26 from 5:00-8:00 p.m. Summer Nights concerts take place in the Stoner Courtyard on the Museum's grounds.
Each week special guests will be curating a specific playlist with songs of their choice and cash bar will be set up in the courtyard.
As part of the Summer Nights series this summer Penn Museum will also present movie nights from 7:00 to 9:00 p.m. with catering until 7:30 p.m. on select dates: June 26th, July 17th, August 7th and August 28th. 
On June 26, Gritty will be curating a playlist. Although he will not be in attendance, Gritty wanted everyone to note that his playlist is "2 hours of Pure Adrenaline." The evening will continue with a movie – "Percy Jackson and the Olympians: The Lightning Thief."
On July 10, John Vettese, a music writer and photographer based in Philadelphia, will be curating a playlist. Vettese is also the editor of WXPNS's music blog The Key, producer of the audio/video live performance series The Key Studio Sessions, and a contributor to Magnet Magazine.
Admission to the Summer Nights is only $5 and includes free admission to the museum. For more information and more upcoming Summer Nights events, visit the Penn Museum website.