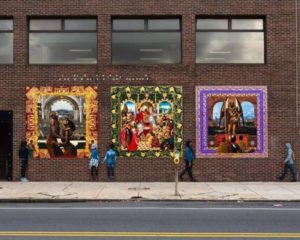 Philadelphia public libraries will hold an array of special events throughout February in honor of Black History Month. This Saturday, Feb. 2., Lucien E. Blackwell West Philadelphia Regional Library (52nd and Sansom), in collaboration with the African American Museum, is hosting a Cultural Institution Resource and Information Fair.
The public is invited to learn more about local African-American historical and cultural institutions and get informed about their programs, activities and volunteer opportunities. Representatives from the following organizations will be on hand to provide information and answer questions: 
• Aces Museum
• African American Genealogy Group
• African American Museum in Philadelphia
• Association for the Study of African American Life and History (ASALH)
• Black Writers Museum
• Colored Girls Museum
• Friends of Eden Cemetery
• Joe Becton Tours & Historical Services/3rd Regiment United States Colored Troops Reenactors
• Lest We Forget Museum of Slavery
• Paul Robeson House and Museum
• Urban Art Gallery
The event will be held from 1 to 4 p.m. While heading to the library, make sure to check out the beautiful new murals created by local artist Wale Oyejide (pictured).
Information on other upcoming Black History Month events at local libraries is available here.