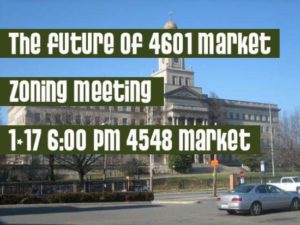 Last month, Councilwoman Jannie Blackwell halted a vote in City Council on the sale of the former Provident Mutual Life Insurance building to local real estate developer Iron Stone, who had proposed to convert the site at 46th and Market into a public health campus. This Thursday, Jan. 17, Iron Stone representatives will talk about the future of the site at a zoning meeting organized by the Walnut Hill Community Association.
Community members are invited to attend the meeting and voice their opinions.
The meeting will take place at the Enterprise Center (4548 Market St), beginning at 6 p.m.