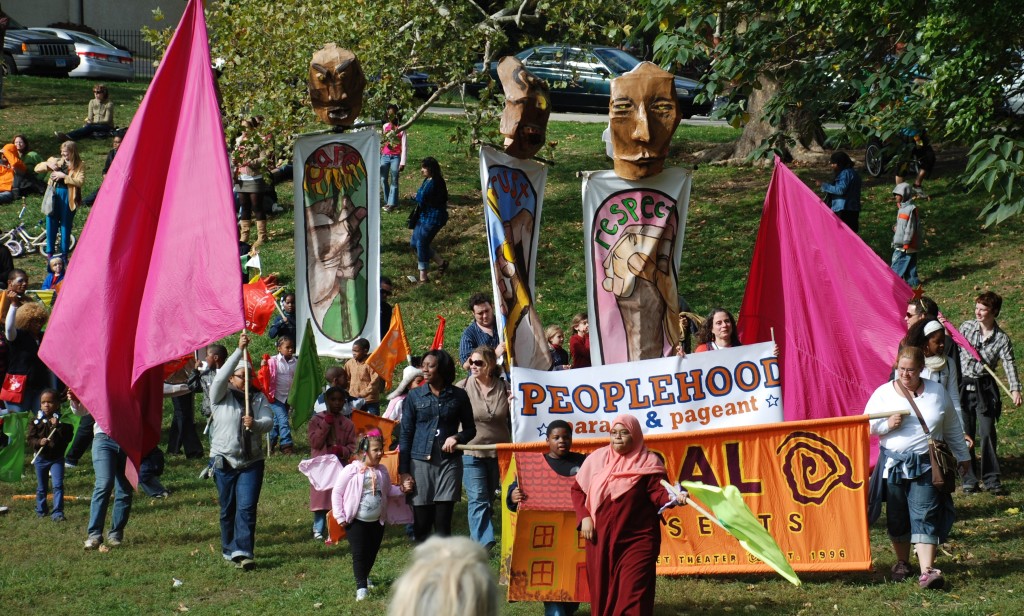 Want to see giant colorful puppets "marching" along West Philly streets? Come to the annual Peoplehood Parade this Saturday, Oct. 20, organized by West Philly's Spiral Q puppet theater. The event will kick off outside the Paul Robeson House (4951 Walnut St) at 1 p.m. Nearly 500 people of all ages will be marching, dancing, and carrying puppets, flags, and drums to Clark Park (45th and Chester), where the parade will be followed by a small giant puppet pageant with participatory performances around 2:15 p.m.
Peoplehood is a parade that celebrates and energizes PEOPLE, particularly those living in and/or working at the forefront of anti-discrimination and anti-oppression work. 
This year Spiral Q is partnering with Trans Equity Project – creating artwork that honors Trans Lives. Organizations, activists, families, and neighbors join together to represent who they are and what they stand for, parading with art they've made, as themselves, or joining the art of other folks.
Celebrating our communities' creativity, joy, can-do attitudes, and the courage to act on their convictions, the Peoplehood Parade has become a Philadelphia holiday of sorts. Go to www.spiralq.org for more details.