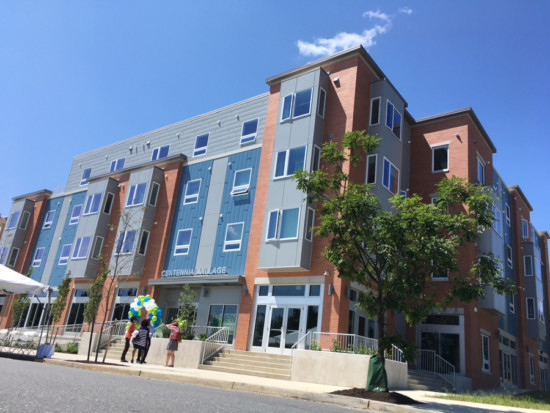 Centennial Village, the mixed-use rental project with 51 units of affordable housing and 7,227 square feet of commercial space, officially opened in West Parkside on Thursday with a grand opening ceremony. Community members, City and State officials, project funders, and Centennial Village new residents were in attendance.
The project has transformed 52nd Street between Columbia and Parkside Avenues and nearby areas by rejuvenating 44 formerly vacant lots and buildings. It includes a 30-unit apartment building, a mixed-use building with six residential units and two commercial spaces, and the renovation and new construction of seven single-family homes and one duplex. 
The project also included the renovation of the former Parkside Inn on the corner of 52nd and Parkside. Star Fusion Express, "Home of the Specialty Wing & Spring Roll Bar", will be opening there in the next few months.
Community Ventures, a non-profit developer of affordable housing in Philadelphia, worked on the project which took 21 months to complete after years of planning and acquisition and funding applications, according to David La Fontaine, Community Ventures' Executive Director.
The Philadelphia Redevelopment Authority provided financing and project oversight.
More information about this project can be found here (by the way, applications are no longer being accepted, and the waitlist now is about three years long).