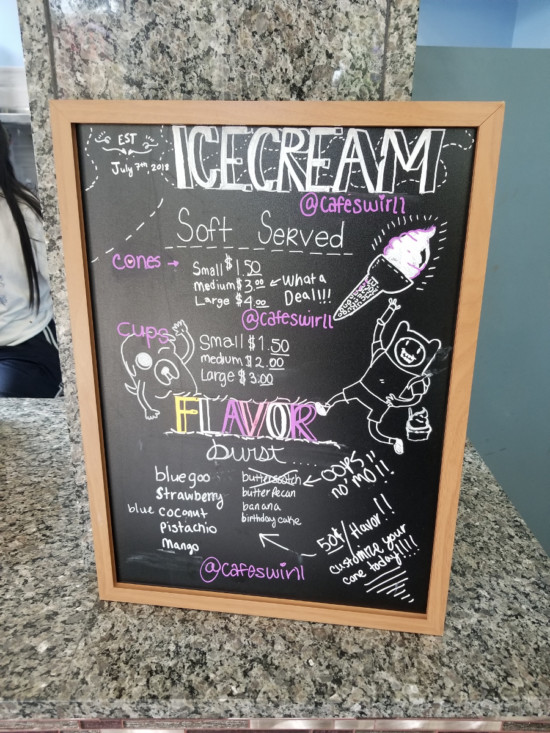 Baltimore Avenue offers several different kinds of cold desserts during this hot, sticky summer, from vegan ice cream at Little Baby's to enormous shaved ice concoctions from the Ice Cave. Now we can add another to the list — Swirl Cafe at 46th and Baltimore.
This small family-owned shop features old-fashioned soft-serve with new-fashioned swirled-in "Flavor Burst!" flavorings, as well as bubble tea and milk tea in various fruity and creamy flavors. Seating is limited to a pair of small tables and a five-seat counter, so it might be wise to get your desserts to go. Right now food is limited to a small handful of prepackaged snacks, though there are plans to expand the menu further.
Swirl is open from 1 p.m. – 10 p.m., seven days a week. For more info and updates, check out their Facebook page. 
– Mike VanHelder