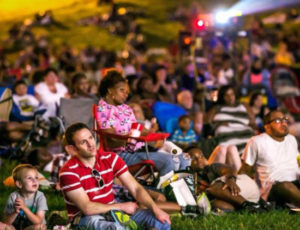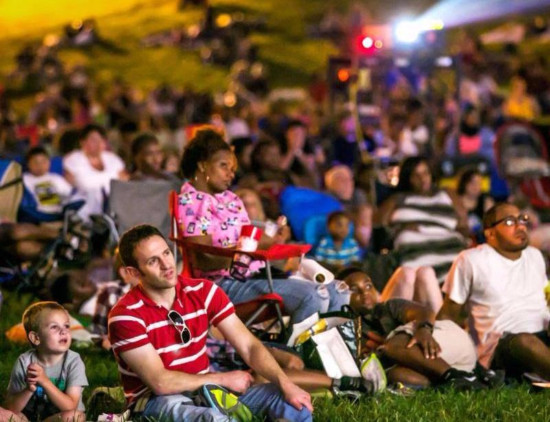 Movies in Clark Park will return Friday, Aug. 10 for its fifth season. University City District is partnering with Philadelphia Parks and Recreation, Friends of Clark Park, and local organizations and food trucks to present four Fridays of free outdoor film screenings and other fun activities! Films will be projected on a giant screen at the park at 43rd and Chester Ave for the entire family to enjoy.
The event begins at 7 p.m., and movies will start shortly after 8 p.m. right after the sunset. 
This Friday, the public is invited to a screening of Back to the Future. Time travel back to the 80s by wearing your best 80s outfits, getting your picture taken with Pop-Up Polaroid's photo booth, and dancing along to the top hits of the decade. Food vendors will include Pitruco Pizza, Chewy's and Lil' Pop Shop. For more information, visit the Facebook event page.
And here's information on the other upcoming Clark Park movie nights:
Friday, Aug. 17: Coco – Canceled due to rain
Activities: Come early to enjoy an authentic Mexican musical performance presented by the Mexican Cultural Center. Food vendors: El Guaco Loco and Ice Cave.
Friday, Aug. 24: A Wrinkle in Time
Activities: Make paper lanterns with artists from the University City Arts League before the movie! Food vendors: PaperMill, Farm Truck Philly, and Lil' Pop Shop.
Friday, Aug. 31: Black Panther (Postponed until Sept. 28)
Activities: Dress up as your favorite superheroes and visit with staff from Amalgam Comics & Coffeehouse, the only black-woman-owned shop of its kind for activities, giveaways, and a costume parade. Food vendors: Baby Blues BBQ, Foolish Waffles, and Lil' Pop Shop.