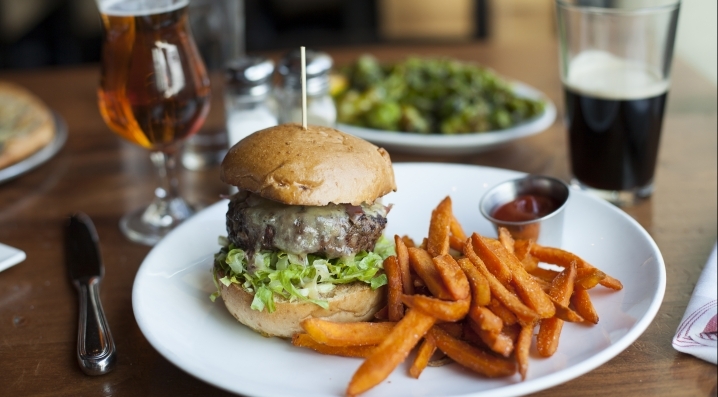 University City Dining Days, the popular annual event organized by University City District, is returning this Thursday, July 12. This is a great opportunity to visit some of the best local restaurants and enjoy a three-course dinner at a fixed price – $15, $25 or $35.
More than 35 restaurants, from craft beer bars to celebrity chef restaurants to cozy BYOBs, are participating in this year's Dining Days (the biggest one yet!). University City's international dining scene features dishes from India, Ethiopia, China, Vietnam, and more! Some recently opened restaurants are also on this year's list of participants. 
The following restaurants and bars are offering three-course meals for $15: Bobby's Burger Palace, Chili Garden, Dahlak, Dock Street Brewery, Kabobeesh, New Deck Tavern, New Delhi, Pattaya Restaurant, Slainte Pub & Grill, Thai Singha House, Vientiane Café, Vietnam Café.
$25 three-course dinner is being offered at: 48th Street Grille, Baby Blues BBQ, Bridgewater's Pub, Clarkville, Copabanana, coZara, Dim Sum House, Distrito, Han Dynasty.
And finally, $35 menus are available at: Bernie's, City Tap House, CO-OP, Louie-Louie, Pod, Walnut Street Café, and White Dog Café.
Reservations can be made by calling the restaurant of your choice directly. For more information and menus, visit the University City Dining Days website.
The event will be held through July 22nd.