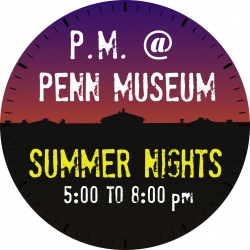 The popular Summer Nights at the Penn Museum concert series returns Wednesday, June 20, and we're happy to announce the opening night special for our readers. The series features live music performances from some of Philadelphia's best live bands—offering the sounds of Creole Zydeco, Latin Jazz, Middle Eastern folk, Pre-Revolutionary Cuba, and more. Concerts are held in the Penn Museum's outdoor Stoner Courtyard every Wednesday night from 5:00 to 8:00 p.m., will run through Sept. 5.
The opening night will feature the Middle Eastern-fusion sounds of Animus,the perfect group to kick off the concert season as the museum celebrates the opening of its new Middle East Galleries. Primarily an Eastern Mediterranean/Middle Eastern/Latin/American fusion ensemble, Animus also performs traditional Eastern Mediterranean/Middle Eastern music.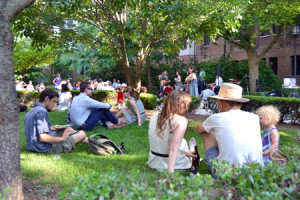 Regular admission to Summer Nights concerts is $10 per person and also includes Museum admission, so it's a great chance to enjoy live music outside and then explore the museum galleries.
And here's a special offer for our readers:
West Philly Local readers get HALF OFF admission for up to four people at the June 20 Opening Night concert featuring Animus, when they show this article on their phone or printed out.
That's it! Guests of all ages are invited, and admission is free for children under six years old. We hope you'll enjoy your night. If you get hungry or thirsty, the outdoor Pepper Mill Café will be serving light foods, and alcoholic and non-alcoholic beverages.
For more information about Penn Museum's Summer Nights concert series (aka P.M. @ Penn Museum) and the full line-up for this summer, visit this page.
The Penn Museum is located at 3260 South Street (on Penn's campus, across from Franklin Field).
NOTE: In case of rain concerts are not cancelled, but move inside.