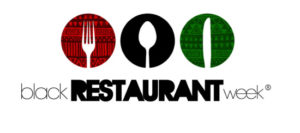 Philadelphia Black Restaurant Week, a new initiative that brings a spotlight to Black-owned food establishments in the city, will be held from June 10-17, and it's great to see some West Philly restaurants participating in the event.
The Philly Black Restaurant Week (BRW) will include special dining options at participating restaurants, plus workshops, cooking demonstrations, competitions and other events.
In West Philly, the Center for Culinary Enterprises (310 S. 48th St) will hold AROMA, a culinary panel discussion, where guests can learn strategies and tips from leading industry experts about owning a successful restaurant business. Featured panelists will include: 
– Arlene Jones, Star Fusion Restaurant
– Chef Chris Paul, Everything We Eat
– Falayn Ferrell, Fade Media
– Benjamin Fileccia, Pennsylvania Restaurant & Lodging Association
The event will be held on Monday, June 11, from 6:00-8:00 p.m., and tickets ($20) are available here.
Black Restaurant Week features African American, African and Caribbean cuisines, and all you have to do is visit a participating restaurant and request a special BRW menu. The menu includes casual dining options from $15 to $25 or fine dining options from $35 to $45.
Here's a list of West Philly restaurants participating in the event and their offers:
Booker's (5021 Baltimore Ave) – dinner; Bistro 870 (6100 Haverford Ave) – brunch, dinner; Dahlak (4706 Baltimore Ave) – dinner; Star Fusion (2013 N. 63rd St) – dinner; Tasties (1212 N. 52nd St) – brunch, dinner.
For more information, menus and to make a reservation, visit this page. Since there are many more Black-owned restaurants in West Philly, we hope to see more participants next year.