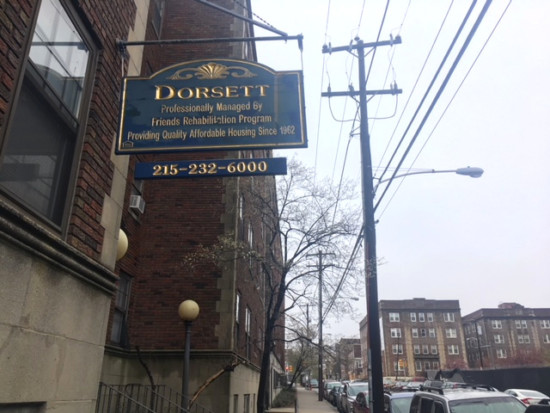 UPDATE: A Dorset/Admiral Court Mass Eviction Rally, hosted by Philadelphia Tenants Union, will take place Monday, April 30, 4-5:30 p.m. at 4710 Locust St. For more information, visit the event Facebook page.
Residents of two apartment buildings, Admiral Court and Dorsett Court, located at 48th and Locust, were told earlier this month to move out by April 30, according to media and neighbor reports. The reason? The owner is reportedly selling the buildings, which include affordable, Section 8 housing.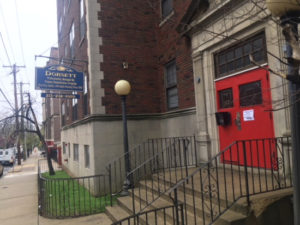 According to the eviction letter, received by the tenants on April 9, the doors will be locked and utilities will be shut off April 30, so many residents are currently scrambling to find new places to live. About 70 tenants are working with Community Legal Services to determine their rights in this "unlawful" situation, according to a report by Philly.com.
The two four-story buildings include 105 apartments, about 30 percent of which are vacant, according to the report. The prospective buyer hasn't yet been identified, but demand for market-rate apartments has ballooned in recent years. The buildings are across the street from the newly developed West Lofts (former West Philadelphia High School). 
#westphilly these are our neighbors, and they've been given days to relocate, many with families and children in school. @WestPhillyLocal https://t.co/9gKLWSHsLe

— E. Amy Janke (@eajanke) April 24, 2018