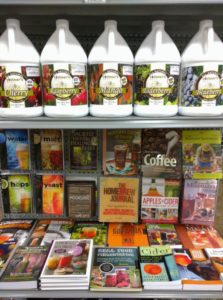 Here's some exciting news from Philly Homebrew Outlet (PHO). The local shop, which has locations in Kensington and West Philly, has recently expanded to New Jersey, where they have also started offering free classes on Thursdays. But that's not all. Now their classes have their own Facebook event pages with more information instead of general posts on their Facebook/Twitter pages. As of now events will be published a week prior to the event date.
Philly Homebrew Outlet will continue to have all classes listed on their website calendar. You can check it out here. This month at PHO West, located at 1314 S. 47th St., you can learn Beer Brewing 101 and how to make ginger beer, mead, kombucha champagne, soap and more. 
And here's even more exciting news since Valentine's Day is approaching fast: On Wednesday, Feb. 14, there will be a special Valentine's Day Wine Tasting and Cheese Making class. Couples and singles are welcome. Please bring your favorite cheese to share with the class! Here's the event Facebook page.
For more information about Philly Homebrew Outlet locations, products and events, visit their website.