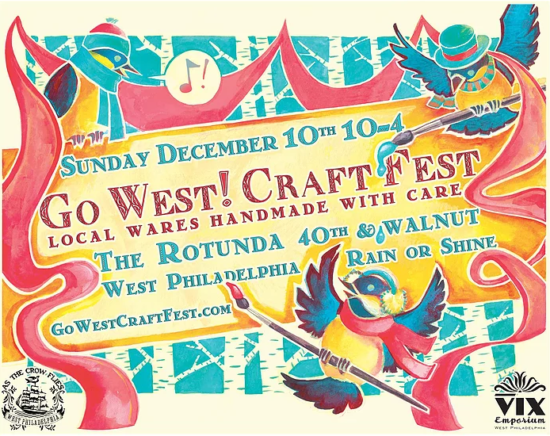 Go West! Craft Fest is one of the biggest shopping events in the area that supports local artists and artisans. On Sunday, Dec. 10, the holiday edition of the Fest will return to The Rotunda at 40th and Walnut and will feature handmade items by 70 local makers.
If you're looking to buy unique holiday gifts for your family, friends or colleagues, make sure to stop by The Rotunda on Sunday and check out such items as handmade jewelry, ceramics, knitted accessories, clothing, prints, original art, stationery, home wares, childrens' items, soaps, candles, holiday items and much more. The vendor list is available here.
The Fest will take place from 10 a.m. to 4 p.m.
For more information, visit: gowestcraftfest.com.