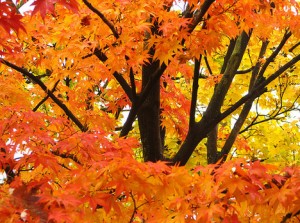 Here's some useful information on public transportation, parking, trash/recycling collection and hours/closings at local businesses during the holiday weekend. Happy Thanksgiving!
Parking
The Philadelphia Parking Authority is not enforcing meters, kiosks or residential parking time limits on Thanksgiving Day (Thu, Nov. 23).
SEPTA Thanksgiving Holiday Weekend Service
Thanksgiving Day – Thursday, November 23:
• Regional Rail, buses, trolleys and the Norristown High Speed Line will operate on a Sunday/Holiday Schedule.
• Detours will be in effect from 3 a.m. to 2 p.m. on and around the Benjamin Franklin Parkway on routes 2, 7, 17, 27, 31, 32, 33, 38, 43, 44, 48, 124 and 125 due to the Thanksgiving Day Parade. 
• Routes 204, 205, 310, 312 and 316 will not operate.
• Market-Frankford and Broad Street Line service will operate all night train service beginning Thursday at 12:01 a.m. Regular Owl Bus service will resume Friday at 12:01 a.m.
• Additional late-evening trips to the Philadelphia Premium Outlets have been added on bus route 93 to accommodate holiday shoppers.
Day After Thanksgiving (Black Friday) – Friday, November 24:
• Service on Regional Rail, Broad Street, Market-Frankford and Norristown High Speed Line will operate on a normal weekday schedule.
• Many SEPTA Bus and Trolley Routes will operate on a modified weekday schedule. Specific route service information is available on printed timetables and at www.septa.org
• Additional trips will be added to bus routes 14, 20, 25, 50, 123, 124 and 125 to accommodate holiday shoppers.
Trash/Recycling Collection
Thursday trash/recycling will be picked up on Friday, Nov. 24. Friday's materials will be collected on Saturday, Nov. 25.
Closings/Holiday Hours at Local Businesses
Grocery/Liquor Stores:
The Fresh Grocer:
40th and Walnut: Open 24 hours;
56th and Chestnut: Thu, Nov. 23 – 6 a.m. – 5 p.m.
"Supremo" Shop n Bag (43rd and Walnut): Thu, Nov 23 – 7 a.m. – 3 p.m.
Mariposa Food Co-op (48th and Baltimore): Thu, Nov. 23 – 8:00 a.m. – 2:00 p.m.
Fine Wine and Good Spirits: All stores are closed on Thanksgiving Day.
Coffee Shops:
Green Line Cafe (all shops): Closed Thursday, Nov. 23 and Friday, Nov. 24