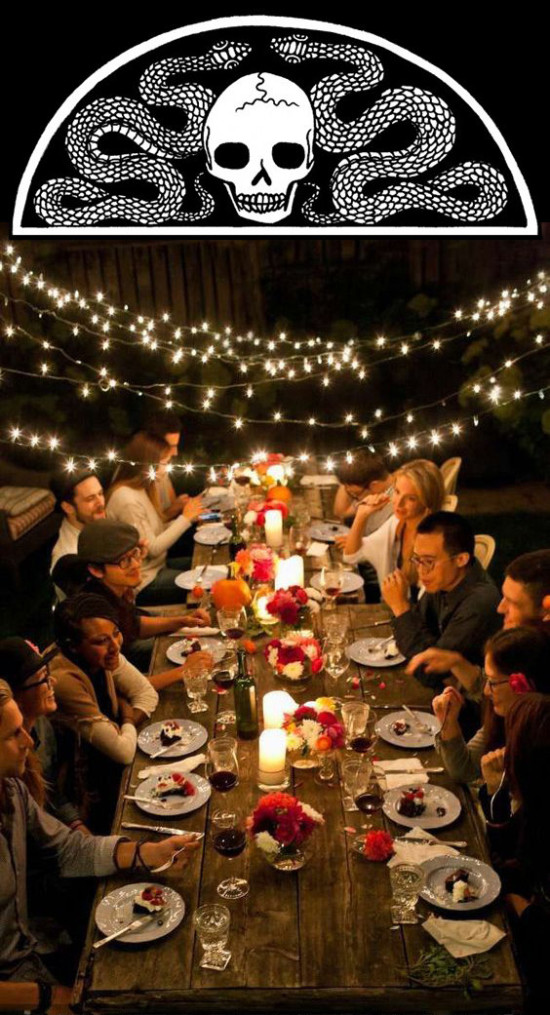 The Philly Wheel Community, a group made up of "sisters and sibs" from the neighborhood, is hosting a Secret Cafe Dinner Extravaganza in West Philly on Saturday, Oct. 28. The proceeds from this event will go to support members of the In Sacred Balance Wheel, a year-long program in feminist earth-based practice for women and non-binary individuals. A portion of the proceeds will go to "The Adalah Initiative," which supports women and girls from Muslim-majority countries while seeking to end gender-based violence, and "Sacred Justice", a new project that seeks to build dialogue between LGBTQ individuals of diverse faith backgrounds.
Here's how the Secret Cafe Dinner works: While the location of the dinner has been revealed – it will be at Children's Community School, 1212 S. 47th St. – the menu will be a surprise. Tickets are prix fixe. You can purchase a meat or vegan option, and all meals are gluten free. Drinks are a la carte, and the bar will be available throughout the night as a separate space to lounge. 
Seating will be banquet style, and you can choose a time slot for your meal. Guests will be seated at long tables near other guests, so if you're afraid you may feel lonely feel free to bring a friend or a group of friends!
Dinner tickets are $35 meat/$30 vegan. A limited number of VIP tables is also available ($480 for eight people). Guests are also welcome to just come for the secret cafe bar with some amazing drinks.
The dinner is an opportunity to celebrate the spirit of the Halloween season and honor your ancestors, so please bring a photo of your beloved dead for the altar. There will also be a special photo booth.
For more information and tickets, go here. The last day to purchase tickets is Wednesday, Oct. 25.