UPDATE (Oct. 13, 2017): The HollyWoodlands Double Feature: Ghostbusters and Poltergeist event has been postponed until Saturday, Oct. 21.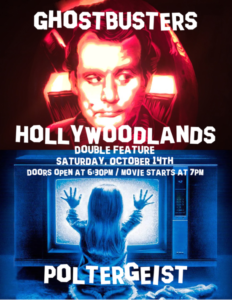 It may not feel like fall yet due to unseasonably warm weather, but The Woodlands Cemetery and Mansion is kicking off their Fall events program this week. This year, the program includes Halloween Family Fun Day, a scary movie night, and special Halloween tours. Also, the annual fundraiser for the cemetery, The Woodlands Gobble Wobble 5K, will take place on Saturday, Nov. 11. More information about some of this month's events is below.
HollyWoodlands Double Feature: Ghostbusters and Poltergeist
Saturday, Oct. 14 Oct. 21, 6 p.m.
HollyWoodlands is back for a Double Feature evening on Saturday, Oct. 21. Enjoy the original Ghostbusters, and then stick around for the Halloween classic, Poltergeist! BYO chair or blanket, and bundle up for a perfect Fall evening. Doors open at 6:00 p.m., film starts at 7 p.m. BYO s'mores supplies for the firepits or buy them at the event. Suggested donation: $10 (to help pay for the movie equipment). Free for members of The Woodlands.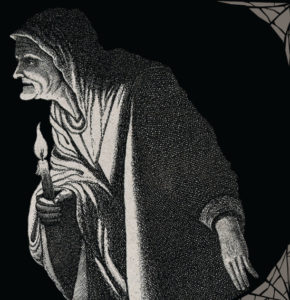 Wicked Women of The Woodlands Halloween Tour
Friday, Oct. 27 and Saturday, Oct. 28, 7:00 – 10:00 p.m.
Visit the graves of some of the most wicked women buried at The Woodlands. Curio Theater Company will be leading Halloween Tours again this year. They'll delve into what it meant to be a wicked woman in Victorian times and along the way you'll learn what it REALLY means to be spooked. A one-hour long guided tour will leave from the front gates at 7 p.m. Tickets are $20; $10 for members. Walk Where You Wish hours are from 8 – 10 p.m., and tickets are $10; Free for members. For more information and to buy tickets, click here.
Halloween Family Fun Day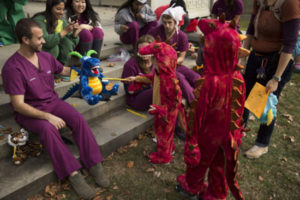 Sunday, Oct. 22, 12:00 – 3:00 p.m.
Families are invited to a free Neighborhood Halloween Party! A "Mini Mütter Museum" will be setup at The Woodlands; there will be specimens you can touch, a life size giant for you to compare your own size to, bone games, a forensic kit, a nineteenth century amputation kit and more! Bring your favorite four-legged friend to The Woodlands for the first ever Pet Costume Contest! Dress them up in their Halloween finest for a chance to win a prize. The event will also include Halloween Scavenger Hunt, All Hallow's Read Spooky Book Swap, Civil War Medical Walking Tours, and Birding Walks with Tori Bird. For more details, go here.