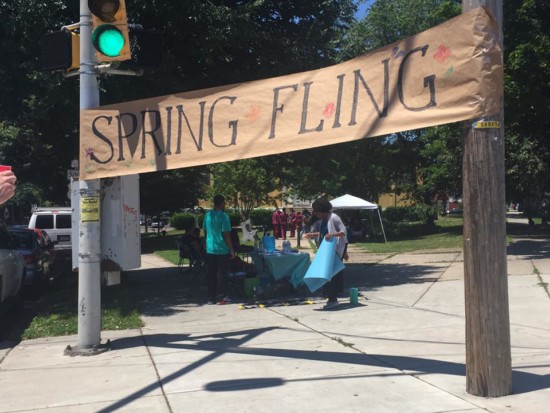 The Cobbs Creek neighborhood, with the help of Cobbs Creek Neighbors, is holding the annual Spring Fling Fair on Saturday, May 27. The event will take place at the Blanche A. Nixon (Cobbs Creek) Library at 5800 Cobbs Creek Parkway, from 1-4 p.m.. This is a great opportunity to meet your neighbors and learn about resources for the community. A used book sale will also be held.
Vendor and resource tables are still available. There is a fee for vendor tables ($25), but resource tables are free.
For more information and other upcoming events, visit Cobbs Creek Neighbors' Facebook page.