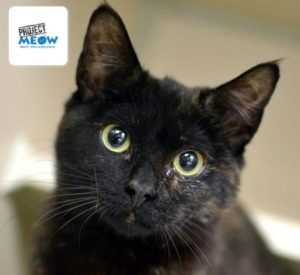 Project MEOW, a West Philly-based non-profit, has been helping lost or abandoned cats and kittens to find new homes for 10 years since its inception in 2007. Project MEOW volunteers have also been helping to control local feral cat population through their Trap-Neuter-Return program. On Saturday, May 20, from 6:30 – 8:30 p.m., the organization that is mostly funded by donations is holding its first fundraiser at Greensgrow West (5123 Baltimore Ave.).
The event will feature wine, non-alcoholic drinks, and hors d'oeuvres from local businesses as well as live music. A variety of exciting items will be up for auction, including Phillies tickets, Barnes Foundation guest passes, and gift certificates from area restaurants. Raffle tickets for the auction will be available for purchase at the event and door prizes will be awarded. A playpen full of kittens will be there as well for your amusement! 
Tickets for the event are $25 and can be purchased online. Those who would like to help Project MEOW but can't attend the fundraiser, can make monetary donations here.
And here are a few more facts about Project MEOW, which actually means "Make Every One Wanted":
The organization helps about 800-900 cats per year and has about 200 caregivers in their database.
Project MEOW is all-volunteer organization, it has no staff or physical building
Most of Project MEOW members live or work in West Philly.
For more information, visit: http://projectmeow.org/.