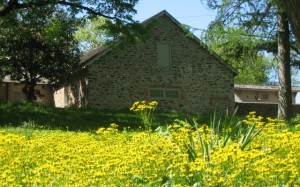 Saturday, April 22 will be a big day at the historic Bartram's Garden as it's celebrating Spring and opening of the Bartram's Mile section of the Schuylkill River Trail.
Community members are invited to a Spring Open House and plant sale from 10 a.m. to 4 p.m. This year, guests will get an opportunity to visit the 1731 Bartram House as its doors will be open all day. The plant sale will feature a unique selection of heritage roses, pond plants, historic boxwoods, vegetable and herbs starts, native perennials, shrubs, and trees. Here's the full array of plants available for sale this year. Gardening experts will be on hand to answer questions.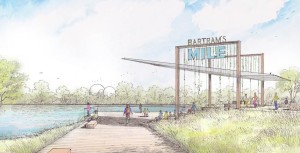 In addition to the open house and plant sale, there will be other exciting events at the Garden on Saturday:
Free public boating
House and garden tours every hour
Free sampling and demonstrations by Philly Homebrew
A ribbon-cutting ceremony for Bartram's Mile, the joint project of the City, Bartram's Garden and the Schuylkill River Development Corporation that extends Schuylkill River Trail, is scheduled for 11 a.m.