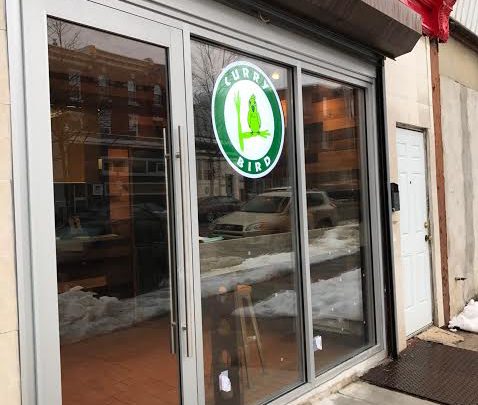 After working as a server in Philadelphia for many years, Guo 'Sunni' Tang was done. "As a server, you work 12 hours a day and don't make much money," she explained. "I want to make more money to improve life for my parents."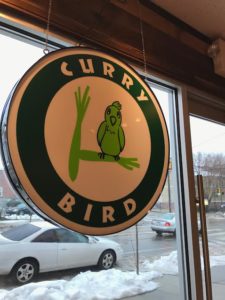 Driven by a goal of supporting her aging parents and the desire to provide a wider selection of food for the University of the Sciences student population and the area surrounding it, Tang decided to open a dumpling and bubble tea spot. Curry Bird, a new Cantonese and Thai takeout restaurant, is at 4604 Woodland Ave. (where New China Gourmet used to be), adjacent to Noah's Pizza.
The shop had its soft opening on Saturday, where chicken curry and veggie dumplings samples were given away to neighbors at no charge. News spread via word of mouth.
The interior has been completely redesigned with wooden panels and wooden floors. Another thing you'll notice is that there are no servers, but just a takeout restaurant with minimal seating. 
The menu includes some dumpling favorites like Shu Mai, chicken curry and pork soup dumplings. Soups like Tom Yum and Tom Kah make an appearance along with rice and noodle dishes. One particular item that stood out was "Walnut Cream Sauce" style entree. The restaurant is in West Philly, so Tang wanted to make sure the menu to be catered to vegetarians as well, which is why she created a specific section of the menu for those with meatless dietary restrictions. Vegetarian choices range from basil eggplant to baby bok choy with garlic.
Curry Bird is open every day from 11:30 a.m. to 9:30 p.m. (until 10 p.m. on Fridays and Saturdays). In addition to takeout, the restaurant also offers delivery for a minimum of $15 per order. For more information, call (267) 292-4294.
– Rana Fayez