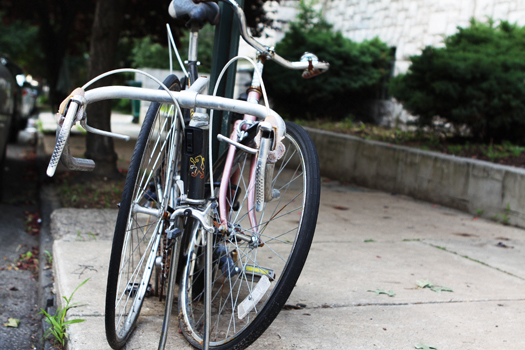 University City District (UCD) is planning to install more bike racks in the area and needs help identifying places that need bike parking or additional bike racks.
Currently, UCD is accepting photos showing overcrowded or out-of-repair bike parking or bikes locked to trees, railings, etc. along commercial corridors and at other neighborhood destinations in University City.
You can share these photos on Twitter using #UCbikeparking or email them to: bikeparking@universitycity.org. Please include the date, time, and location. This information will be used to help select future bike rack locations.