If you live in West Philly, chances are you or someone you know has a porch where you've spent time drinking your beverage of choice on a warm summer day. Porch sitting is a neighborhood activity that people have engaged in as a way of exchanging ideas and bonding with neighbors for years, and the organizers of West Philly Porchfest (WPPF), which will be held on Saturday, June 4, would like to harness that energy to build stronger connections within the West Philly music scene.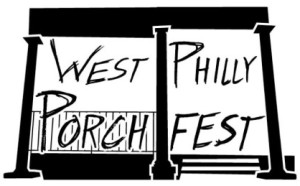 "Porchfest is something that the neighborhood can do for itself that really breaks down all sorts of barriers [between music and fans]. Varying skill levels, genres, people who are on tour, people who have never played music before, people whose friends didn't know they played guitar can play music. It opens up the opportunity for people who have never been invited to house shows in the past to appreciate this music," explained Owen Lyman-Schmidt, of the West Philly Porchfest Coordinating Committee.
No one is sure of where the first Porchfest took place, but WPPF is modeling its event after Somerville Porchfest. The idea is simple: The West Philly Porchfest coordinating committee of five people will compile a list of participating porches and performers, each porch will be responsible for donating its own sound, electricity and performers. A sense of independent "Do It Yourself" will guide event participants, but Lyman-Schmidt says he hopes to also cultivate a sense of "Do it Together" where porches will collaborate with one another to make the festival a reality. 
The guidelines for porches suggest for the music to begin at noon and end at 6 p.m. WPPF's coordinating committee will try to keep all the shows within a close number of blocks of time and space, to ensure the event remains walkable throughout the evening in West Philly. The music will be mostly south of Baltimore Ave between noon and 2 p.m. and north of Baltimore Ave and east of 48th street from 2-4 p.m. and north of Baltimore Ave and west of 48th street between the hours of 4-6 p.m.
 Porches are still being added, so visit http://westphillyporchfest.com for the most up to date schedule.
– Rana Fayez