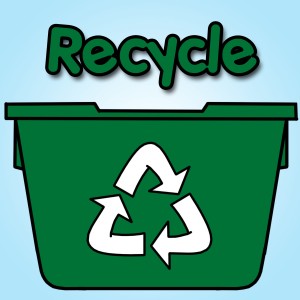 Philadelphia needs to up their recycling game. The amount of recycling we do considering the population of our city is underwhelming. Compared to a city with a much greater population, like Los Angeles, our recycling statistic is pathetic. They have a population of about 10 million people, but are able to divert about 76 percent of their waste from landfills. Philadelphia has a smaller population of about 1.5 million, but is only able to divert about 70 percent of its waste from landfills. The more populated a city is, the more trash and waste are generated, so it should be more difficult to have a high recycling rate, however, Los Angeles manages to exceed us. We need to find a way to convince more Philadelphians to recycle more.
A big issue is the city's lack of knowledge concerning key recycling information. They need to know what and where recyclable materials go to and how recycling can impact their lives. They need to know the harmful effects of landfills, and be persuaded to divert their waste from these piles of trash that are buried underground. They need to know that recycling programs cost less than sending waste to landfills or incinerators. By convincing them that landfills poison our drinking water, and that curbside recycling has economic benefits, Philadelphia residents would have the necessary knowledge and would be foolish not to want to recycle! 
There are many ways in which we can resolve this recycling dilemma. First of all, we can talk to our city councilperson, such as Kenyatta Johnson and Jannie Blackwell, informing them why recycling is very important to the city and to us personally. We can ask to provide every household with the proper information and recycling equipment in order to increase participation and support. We also need better enforcement of the recycling law in Philadelphia, especially since some Philadelphians are unaware that a penalty exists for not recycling. We need to make recycling permanent and to the point where it is second nature. We can accomplish this if we work hard and are very dedicated.
Sincerely,
Devin Wong,
Member of the Philadelphia Community