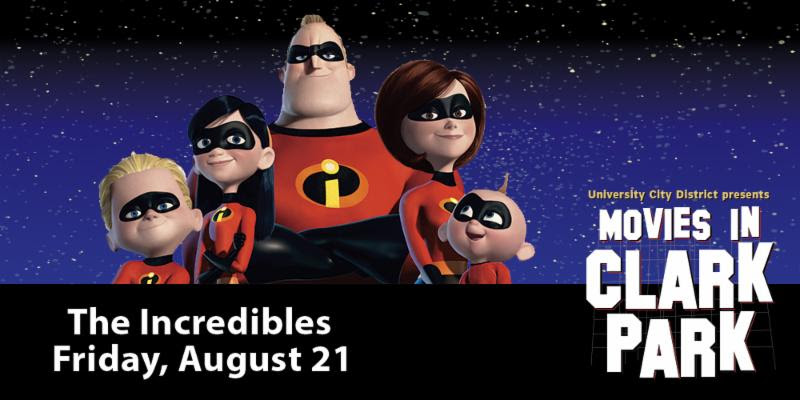 Free outdoor movies, from classics to more recent critically-acclaimed films, will be shown in Clark Park (43rd and Chester) every Friday from Aug. 21 to Sept. 18. The program is presented by the University City District, the City of Philadelphia and Friends of Clark Park.
This Friday, families are invited to watch the Pixar animated classic The Incredibles. There will also be prizes for kids dressed in super hero costumes, children's activities, raffle, and food trucks. The programming starts at 7 p.m., and the movie starts at dusk.
Here's what's showing over the next four weeks:
Aug. 28 – Casablanca
Sept. 4 – Little Shop of Horrors
Sept. 11 – Selma
Sept. 18 – Best in Show
More details can be found here.