Here are two chances to meet and support West Philly-based authors who will be presenting their new books this week.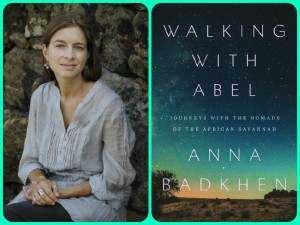 • Anna Badkhen, a journalist, world traveler and writer, is inviting neighbors to the Penn Book Center (34th and Sansom) on Tuesday, Aug. 4 for the launch of her new book, Walking with Abel. Named a top summer reading pick by the Los Angeles Times, Playboy and Mental Floss, the book takes readers on a journey with a family of Fulani nomads, as they embark on their annual migration across the African savanna. Badkhen spent much of 2013 living with the nomads in the Sahel region of Mali in Western Africa (read our earlier post about Badkhen and her book here).
"[Badkhen] mak[es] Fulani culture come alive as she follows the herders' daily efforts to cope with drought, disease, and death in an often unforgiving landscape…," reads a review by Library Journal, and Playboy calls the book a "vivid, memorable nonfiction." 
The event, which starts at 7 p.m., includes a reception and tasting of Fulani food, catered by West Philly's Kilimandjaro Restaurant. The book reading and discussion will begin at 7:30 p.m.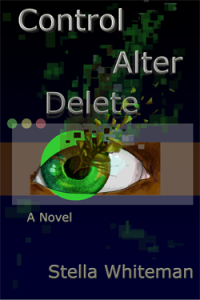 •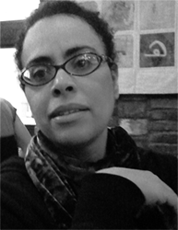 On Thursday, Aug.6., at 7 p.m., writer Stella Whiteman will read from her debut novel, Control, Alter, Delete, at Bindlestiff Books (4530 Baltimore Ave.). Whiteman was born in London and studied philosophy in King's College. She now lives in Philadelphia where she has been a member of several writers' groups including the Rittenhouse Writers. Control Alter Delete, a near-future techno thriller set in 2059, is her first published novel.
"What are a person's distinguishing characteristics?," Whiteman writes. "This is a key question in the novel, and I know from personal experience that context is key. Here's a personal story that shows what I mean:
In a Philadelphia convention venue all I did was ask for directions to a room. The man at the information desk was looking down at some paperwork and hearing my British accent no doubt began assembling some image of how I might look. All fine and dandy, but at the time my afro had grown nice and big. I knew that when he looked up he'd be in for a surprise. And, sure enough, his double-take was priceless – an almost falling out of his seat kind of move. Just the kind of interaction to stir my imagination.
Appearances can be deceptive; disappearances more so."