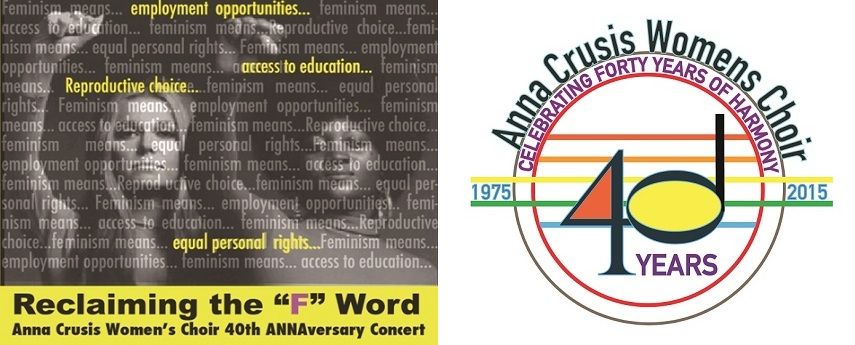 Here's a great chance to see the first and longest performing feminist chorus in the nation. This Saturday and Sunday, the Anna Crusis Women's Choir will perform at International House Philadelphia (37th and Chestnut). The series of concerts, titled "Reclaiming the 'F' word," is part of the choir's 40th anniversary celebration. The choir, which includes both lesbian and straight women, was founded in 1975 in Philadelphia by Catherine Roma. It is the first women's choir to become a member of the Gay and Lesbian Association of Choruses (GALA).
The chorus consists of over 60 singers, plus a sign language interpreter for the deaf and hearing-impaired. The choir celebrates the diversity of women's lives and culture, and strives to "build a bridge between the world we live in and the world we hope for."
The songs performed by the choir are about and for women, from a variety of composers, including historical pieces from women composers.
The performances are on Saturday, June 6, at 7:30 p.m. and on Sunday, June 7, at 4 p.m. Tickets ($25) can be purchased online or through the International House box office. For more information about the chorus, visit annacrusis.com.