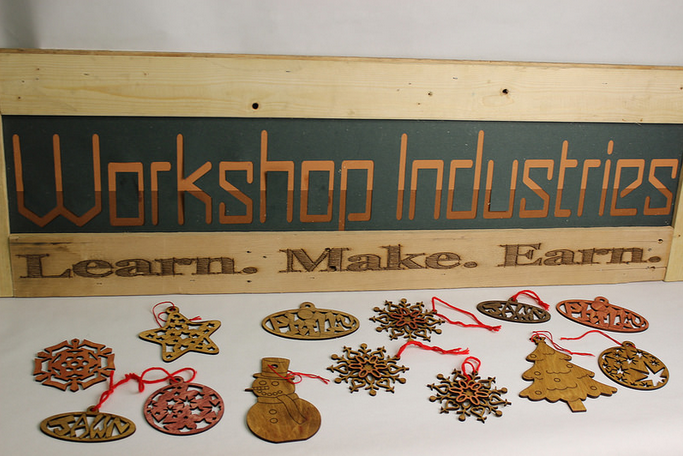 UPDATE (12/19/2014, 1:50 p.m.): Jawnaments and other items described below have been sold out!
"Sorry, but we ran out of supplies! Thanks for all of the support and please check back in after the holidays for new products!" reads a message on the Workshop Industries Holiday Order Form.
(12/18/2014): Here's a chance to do the holidays Philly style and help a local after-school program. Students enrolled in the Workshop Industries after school program at the Workshop School, an innovative, project-based high school in West Philly, made some amazing Christmas tree ornaments and Jawnaments (it is worth giving these as gifts just for a chance to explain "jawn" to an out-of-town relative). They are available for order and pick up at their location at 221 S. Hanson St (near 48th and Locust). You can also purchase a beautiful handmade Christmas House (with or without light) and even all-natural lip balm ($2), available in three flavors: coconut, clementine, and chocolate mint.
By the way, all the ornaments are $5, but this Jawnament below is $3: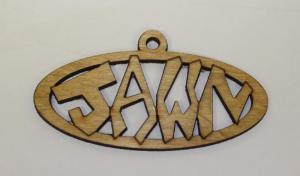 To see all the items available for sale click here. For more information on how to order, go to this page. Orders can be picked up on Monday (Dec. 22) from 3:30 to 6 p.m., or you can choose your order to be delivered to you.