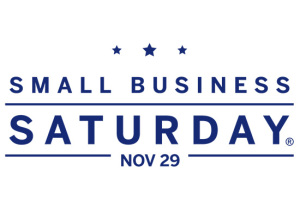 Stuff the turkey, mash the potatoes, pour the gravy and sleep in because Black Friday is not the time to shop this holiday season. Instead, spend some holiday savings during Small Business Saturday! Buying local and supporting local business is a great way to give the community a boost.
West Philly is home to many great bookstores, including Bindlestiff Books (4530 Baltimore Ave), and Penn Book Center (130 S. 34th St), which is holding an Indies First event on Saturday, Nov. 29. Local authors are volunteering for a campaign spearheaded by Sherman Alexie (The Absolutely True Diary of a Part-Time Indian) to support independent bookstores. Authors Anna Badkhen, Joan DeJean and Ken Kalfus will be helping all attendees pick out the perfect holiday reads for family and friends. Don't miss out on this special opportunity to get advice from extraordinary authors.
Badkhen, a West Philly based writer, is recommending "Citizen," Claudia Rankins' new book-length poem on racism and how our government deals with it as a way to sort through the recent events in Ferguson, Mo.
So, remember to attend Penn Book Center's Indies First Small Business Saturday event on November 29th, from 10 a.m. to 4 p.m., and as part of the Small Business Saturday package Penn Book Center will be offering a two for one Holiday Sale on titles from the Everyman's Library and a selection of cookbooks! Mulled wine, hot cider, and holiday treats will be served as well.
– Andrew Foronda
EDITOR'S NOTE: Small Business Saturday is a great opportunity to kick off your holiday shopping and support local businesses. Many of them will have special events and offers on Nov. 29, including businesses like Baltimore Pet Shoppe, VIX Emporium and others. Please check this page for more information.