Editor's Note: We chose not to publish the name of the teenager involved in this case. We take into account the severity of the crime, whether they are charged as an adult and a suspect's previous record when we make that decision.
Police arrested a 16-year-old early after he tried to rob an undercover police officer at gunpoint near 47th and Springfield on Monday night. The teen also confessed to a string of recent robberies in the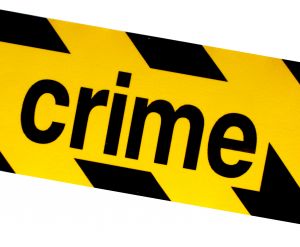 neighborhood, according to police.
Police say four undercover officers were patrolling (two on foot and two in an unmarked car) on 47th Street when a male started following one of the officers at about midnight. Near 48th and Springfield, the young man came up behind the officer, "put a silver handgun to his head" and shouted "Give it up. Just give it to me. Give it to me," according to a police report.
The officer handed over an iPhone and as the young man pulled the gun away from his head, the officer hit it with his elbow, knocking the gun to the ground.
According to the police report:
"The male … began to struggle with the officer by punching and kicking him. They fell to the ground where the male continued to kick and swing at the officer until the other officers came to his assistance and were finally able to get the male into custody."
The officer was treated for cuts at Mercy Hospital and released.
Although the gun looked authentic, it was a replica that did not fire, according to the report.
The male, whose name we are not publishing, was charged with assaulting a police officer and robbery.
Police say that the male also confessed to three other robberies on Sunday and Monday in the neighborhood, including one at 45th and Spruce, with two other teens.
Police listed the teen arrested during the robbery of the police officer as living on the 1300 block of Ellsworth Street in South Philly. He had no previous record.