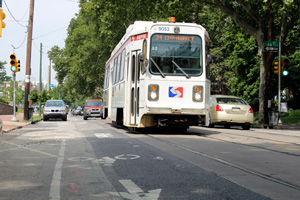 Beginning Monday, July 1, SEPTA's fares are going up. The new price plan includes the first increase to the cash fare since 2001, from $2 to $2.25. The discounted single trip fare (token) will be $1.80. Transfers will remain $1.
As you may already know, SEPTA is working on the New Payment Technology (NPT) program, which will come into effect next year. NPT will eliminate tokens and introduce a SEPTA-branded card that will be available for purchase at all transit stations. In anticipation of the program SEPTA is also simplifying fares by eliminating extrafare zone charges on dozens of transit routes and consolidating zones on Regional Rail. In addition, gender stickers will be eliminated on all passes for transit and Regional Rail. The gender sticker system was highly criticized for its discrimination against transgender passengers.
The cash fare will go up to $2.50 in 2014 when the switch to NPT is complete. The next scheduled fare increase will be in July 2016.
For more information about the fare changes, including a breakdown of all fares and related modifications that will go into effect July 1, visit this special section on SEPTA's website.