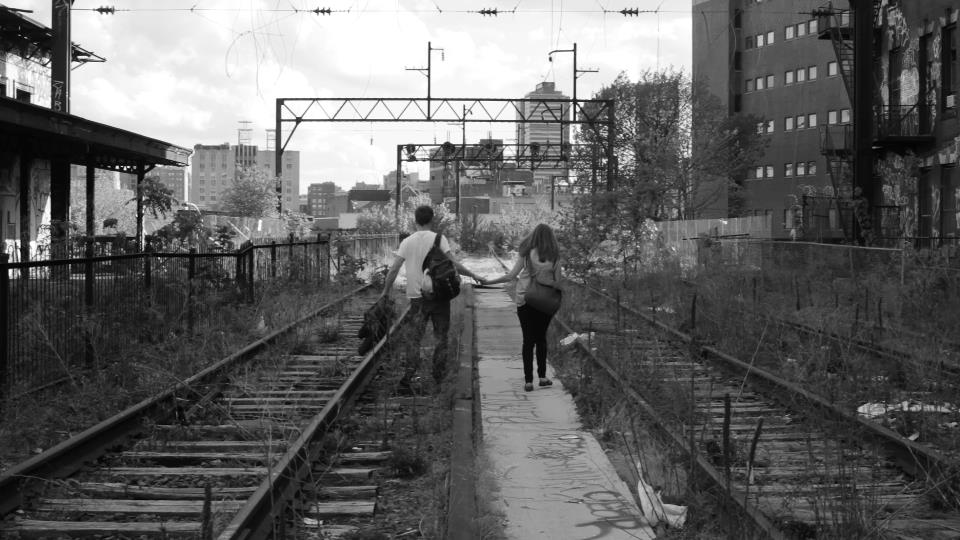 Love is awfully complicated and blissfully chaotic. It's also ever-evolving, morphing into unrecognizable shapes without forewarning. In essence, love is a free-for-all.
It's this complexity that's at the heart of MAYA (view trailer below), Dan Papa's first independent feature film project. Shot entirely in black and white, MAYA explores love's profound transformation through time, and the ways people bend and react to that variance. It will premiere Sunday at the International House (3701 Chestnut St.).
"This is the sort of movie you are supposed to feel, and not necessarily understand everything. There is definitely some mystery there," the 27-year-old writer-director wrote in an email. "Love is a universal subject all viewers can relate to. Maybe the movie will help people pay more attention to the world underneath, the fact that we are all the same at the core."
In its own right, MAYA, which was shot on a $7,000 budget, is a quintessential Philly project. Papa used the city's "layers of history, and the empty spaces" to serve as MAYA's primary backdrop, with interior shots based in Cedar Park (it was also shot on a beach in Cape May.) West Philly's "unique flavor" is also offered through local actor and Curio Theatre company member Harry Slack's supporting role.
"Having lived in Philly almost 10 years, I feel a deep connection to certain areas," wrote Papa, who, while currently living in the Poconos, still considers West Philly home. "It shows that living in the city is not always about brick and concrete."
But MAYA's mysticism transcends the screen—according to Papa, local actors Amy Frear and Dan McGlaughin, who play leads Maya and Leo respectively, started dating after filming. "I think we captured some real chemistry," he wrote.
The screening will follow an improv performance based on the movie score featuring musicians from West Philly's Flat Mary Road. Dock Street Brewery will provide free draft beers.
Here are the details:
Sunday, April 14, 7 p.m.
International House Philadelphia
3701 Chestnut Street
Tickets: $8 (http://maya.brownpapertickets.com/)
– Annamarya Scaccia
Maya – Trailer # 2 from Dan Papa on Vimeo.