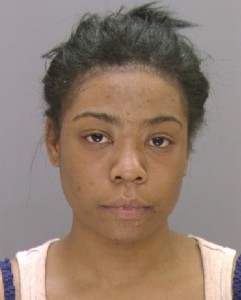 Police have charged a 19-year-old West Philadelphia woman in the abduction of a 5-year-old girl from Bryant Elementary School (6001 Cedar Avenue) with rape, kidnapping and related charges.
Police say Christina Regusters was the woman who donned Muslim clothing and a face veil, impersonated the girl's mother and took her from the school on the morning of  Jan. 14. The girl was found by a passerby hiding on a playground in Upper Darby the following morning. Regusters and three others were picked up at a home yesterday on the 6200 block of Walton Street. The other three people were released, but police say they have not been ruled out as suspects.
Regusters worked at an after-school program that the girl attended, police said. Video surveillance and the young girl's description of the street and home have been vital in the investigation.
– Mike Lyons