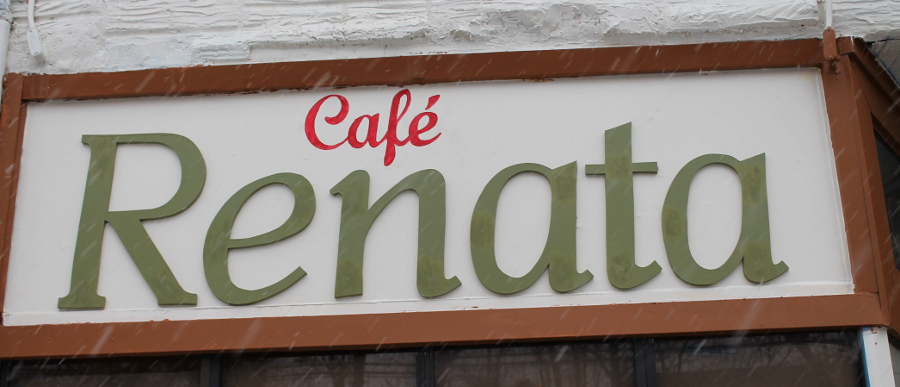 Great news for café lovers. The space on the 4300 block of Locust Street that used to house Café Clave will soon be reborn. Its new name, fittingly, is Café Renata ("reborn" in Latin).
The café will begin a soft opening next week and have an opening celebration on Friday (more on that next week). Co-owners Kate Steenstra and Yasser Aiq, both West Philly residents, will run the show. Café Renata will serve a wide selection of coffee along with a wide selection of food, including Mediterranean, South American and American fare with "a little more emphasis on breakfast," said Aiq. Another welcome addition will be a rotating selection of soups. Down the road Steenstra and Aiq hope to add brunch.
Stay tuned for more from Café Renata.