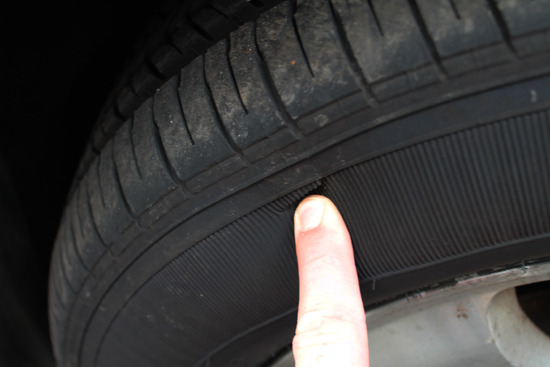 UPDATE: Police have confirmed that about 50 cars had their tires slashed along the 4900 and 5000 blocks of Hazel Ave. It appears that a knife was used judging by the shape of the gashes, which are each about an inch long (see photos).
Earlier this morning a reader, Arwin, emailed with information that several cars parked on the north side of the 5000 block of Hazel Avenue had their tires slashed overnight. At least four cars were affected, including Arwin's. Apparently, some cars on the 4900 block had their tires slashed too.
Arwin reported the incident to the police who are sending someone out. "Very unfortunate start to the morning," she said.