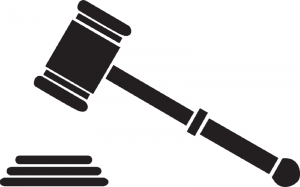 We often get asked about the status of many of the criminal cases we have reported. The following post is an update of some notable crime stories that have appeared in West Philly Local. There are likely some we have overlooked. If there is one that you are particularly concerned about, leave a comment and we will follow up. All of the courtrooms mentioned are in the Criminal Justice Center, 13th and Filbert.
• Jerome Brooks
Brooks has been charged with murder and related offenses after he allegedly ran down 52-year-old Deanna Teal in early December on Chester Avenue near 49th Street. Teal was pronounced dead at the scene. His preliminary hearing is scheduled for Feb. 22 in courtroom 306.
• Armen "Gooch" Terzian
Terzian, co-owner of Cafe Clave on the 4300 block of Locust Street, faces charges of ethnic intimidation, possession of an instrument of crime, terroristic threats and simple assault following an incident outside the cafe in November. The most serious charge, aggravated assault, has been withdrawn. His trial is scheduled to begin today, Jan. 4, at 10 a.m. in room 706.
• Torin Myer
Myer was arrested last May and charged with robbing Green Line Cafe locations on Locust Street and Lancaster Avenue (twice) and the Chipotle Restaurant on the 3900 block of Walnut Street. Myer, 23, pleaded guilty to several charges and on December 20 was sentenced to two-and-a-half to five years in prison and mandatory drug and alcohol treatment.
• Wesley Crawford and Raphael Zappala
Crawford and Zappala were arrested last January and accused of taking part in running a large LSD ring out of a home on the 4800 block of Florence St.
Crawford faced 15 charges related to the operation. In September he pleaded guilty to one count of possession with intent to manufacture and deliver narcotics, a count of conspiracy to manufacture and a count of criminal use of a communication facility. He is scheduled to be sentenced on Jan. 29 in courtroom 705.
Zappala, who faced 12 charges, pleaded guilty to one count of possession with intent to manufacture or deliver and was sentenced on Sept. 25 to one year probation.
• James Lippert and David Eisenstadt
Lippert and Eisenstadt, both 50, were arrested in late June in connection with an alleged marijuana growing operation run out of a home at 1123 S. 48th Street in June. Witnesses at the time said they saw police remove several garbage bags and planting pots from the home.
Lippert was charged with possession with intent to manufacture and deliver, possession of marijuana and two related charges. His next court appearance is a pre-trial conference scheduled for Jan. 17 in courtroom 705.
Eisenstadt faced a similar list of charges. The case against him was dismissed in November for lack of evidence.
• Amin Gibbs
Gibbs was arrested on Dec. 4 and charged with the Nov. 17 murder of 22-year-old student Zykia Sanders. Sanders was shot outside of the West Park Apartments near 45th and Market. Gibbs is scheduled to appear Feb. 19 in courtroom 306 at 9 a.m. for a preliminary hearing.
• Hakim Benson
Benson was arrested Oct. 5 and charged with a dozen gunpoint robberies in West and Southwest Philadelphia, including the Sept. 28 armed robbery of the CVS at 4849 Market St. Benson, 20, pleaded guilty on Dec. 19 to robbery and gun charges. He is scheduled to be sentenced on March 22 at 8 a.m. in courtroom 705.
- Mike Lyons