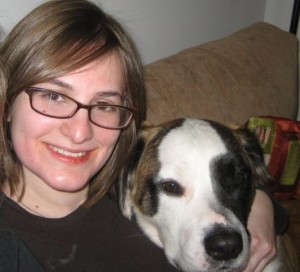 A young woman who died on Monday night in Brooklyn when a tree fell on her during Hurricane Sandy had West Philly connections.
Jessie Streich-Kest, 24, graduated from the University of Pennsylvania in 2010 and spent many hours working with homeless families and tutoring neighborhood children. She was a member of Penn Haven, a campus group "dedicated to people suffering homelessness and economic injustice," according to its website.
Streich-Kest, a Brooklyn native, was walking her dog with a friend, Jacob Vogelman, during the storm when a tree fell on them. Neighbors discovered the two several hours later, Ditmas Park Corner reported.
Friends and relatives have flocked to Ditmas Park Corner to post tributes to Streich-Kest and Vogelman, including Streich-Kest's former classmates from Penn. Here's what one of them wrote:
"Jessie Streich-Kest was an extraordinary person, and I am tremendously privileged to have been her friend. No one I have ever met has devoted more of her life to service, to social equity, and to her friends than Jessie. Whether it was tutoring students in West Philadelphia, working to help the homeless, or dropping everything to listen to your problems, Jessie always strove to leave a positive mark on the world."
If you knew Jessie, feel free to leave a comment.