A series of free health-minded events is scheduled in various locations around West Philadelphia from Oct. 1 through mid-November as part of "Health Awareness Season" sponsored by State Sen. Anthony H. Williams.
"A healthy lifestyle is something we can all strive toward, whether we resolve to make better food choices, exercise more or maintain regular check-ups with our physician. We don't have to make huge changes, but even little lifestyle improvements make a major difference," Williams said. "These events will help folks learn new forms of exercise while having fun, all for free."
Registration is not required and there will be free giveaways at the events while supplies last. Here are the details: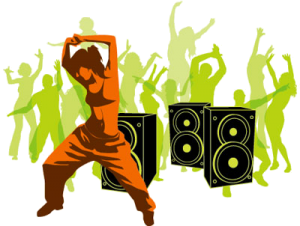 - Learn what it takes to keep a body fit with a personal trainer, who will be available from 7 to 8 p.m. every Monday from Oct. 1 to Nov. 5 at Sayre Morris Recreation Center, 5835 Spruce St.
- Have fun and get the blood moving with great music and line dancing from 6 to 7 p.m. every Wednesday from Oct. 3 to Nov. 7 at SOCCA, Turner School, 5900 Baltimore Ave.
- Discover the Latin dance-inspired, calorie-burning workout Zumba from 6 to 7 p.m. every Thursday from Oct. 4 to Nov. 1 at Kingsessing Recreational Center, 4901 Kingsessing Ave.
For more information on these events, call Desaree Jones at 215-492-2980 or e-mail djones@pasenate.com.