Here's some exciting news for our little neighbors. Crossroads Music, located at Calvary Center (48th and Baltimore), is now offering free monthly music programs for kids under 12 and their parents/caregivers. The first program is on Saturday, Sept. 15 (see more info below). All programs begin at 6 p.m. and last 30-40 minutes. Seating is first come, first served.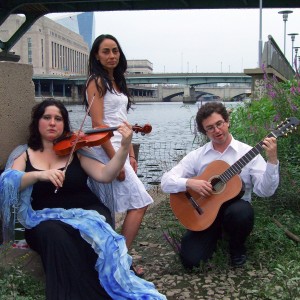 Saturday, September 15
Duende Musical (pictured)
Music from Spain and Latin America
Sunday, October 14
AquaAria
Folk music from Italy
Sunday, December 2
Kaïssa
West African music
Sunday, December 16
Shtreiml
Klezmer
Sunday, January 27
Peter Tang Ensemble
Music from China
NOTE: Funding for children's programs comes from the Union Benevolent association – please consider making a tax-deductible contribution to help keep these events accessible to all children in the community.