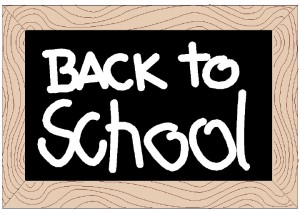 The Walnut Street West Library is hosting a Back to School Party (Facebook page) tomorrow from 4-6 p.m. Library staff will talk about the children and teen programs offered this school year, including LEAP Afterschool, Chess Club, Spanish, Robotics, Teen Book Club, Teen Movie Club and other fun stuff.
Supplies will be available for back-to-schoolers to make their own boomarks.
Free book bags with school supplies will also be available on first-come-first-serve basis. Rumor has it that there will also be free food and drinks.